I'm pleased to present you with a new story for the new year!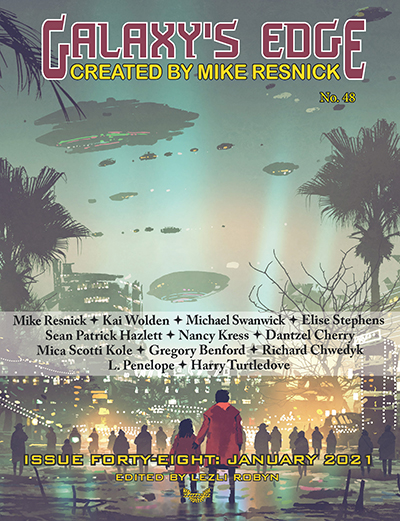 "Drowned Prison" appears in Galaxy's Edge #48 and is now available! I get to share this issue with talented and established SFF authors as well as with Kai Wolden and Mica Scotti Kole, two fellow Writers of the Future authors from WOTF 35.
My story is a mystery set in a rather creepy prison located in my fantasy world of Forna. I have been writing stories in this world for a few years now and my ongoing project is to write a novel in this same universe, with the concept of lumastration–an emotion-infused method of painting–as one of its central concepts.
If you enjoyed the Brother Cadfael mystery series starring Derek Jacobi, you might recognize some of my inspiration for this piece. Enjoy!
xo
Elise