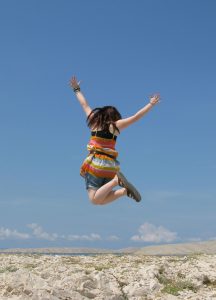 It starts with the heart.
I ached for my dear friend who had needed to see a career counselor for many painful years, yet life and fear continued to prevent this.  I'd lay awake at night, praying there was something I could do.
It's scary as hell talk about your future. It often means facing all the corners of life where you settled for "safe." I've been there. It sucks. And I had to watch her stand where I'd stood, helpless.
But then the fateful e-mail arrived last week. A life coach friend of mine was asking for a work trade. She needed my help recreating a workbook for one of her seminars (i.e. she needed me to write something), and in exchange was offering me access to life coaching tools that she usually charges hundreds of dollars for–tools that I could give to a friend, if I'd like.
I stared at the email saying Oh my God over and over. This was it. This was the need (the life coach's need for help and my friend's need for life coaching) meeting the heart (my desire to help) meeting the talent (my writing). God was lining things up.
I emailed back YES! and started writing something I felt totally unequipped to write.
Me?  Write content for a life coaching workbook? Seriously? And yet, I worked till 9 PM that same day, because if everything was lining up like that, I was diving in headfirst.
As part of my payment/trade, my friend and I will be going to the Seattle Women's Leadership Summit on May 19, 2012!! (Expect a recap from me!)
The first draft of the workbook has been sent in, I've done my due diligence jumping up and down screaming with joy, and I can't believe how amazing it feels to find something so perfect: This job was meant to happen.
So I whisper thank you, shout YAY!, and then, hesitantly say… Let's do it again.