I never used to think of myself as a gardener. There's a patience and a faithfulness that it calls for. And I didn't possess a lot of patience for most of my life. Until my firstborn came along and then…I just had to learn it.
Gardening requires a good deal of foresight and hopefulness. You weed and prune and look forward to that gorgeous season where all that trimming and clearing and cutting yields something far more beautiful than if you had just let everything grow and ramble all over.
When we bought our current house, my husband and I didn't quite realize the amount of work our garden would demand from us. I learned how to prune roses and how not to prune a host of other shrubs. Yes, that wisdom was won the hard way when I saw those poor little bushes struggling to grow back the next year.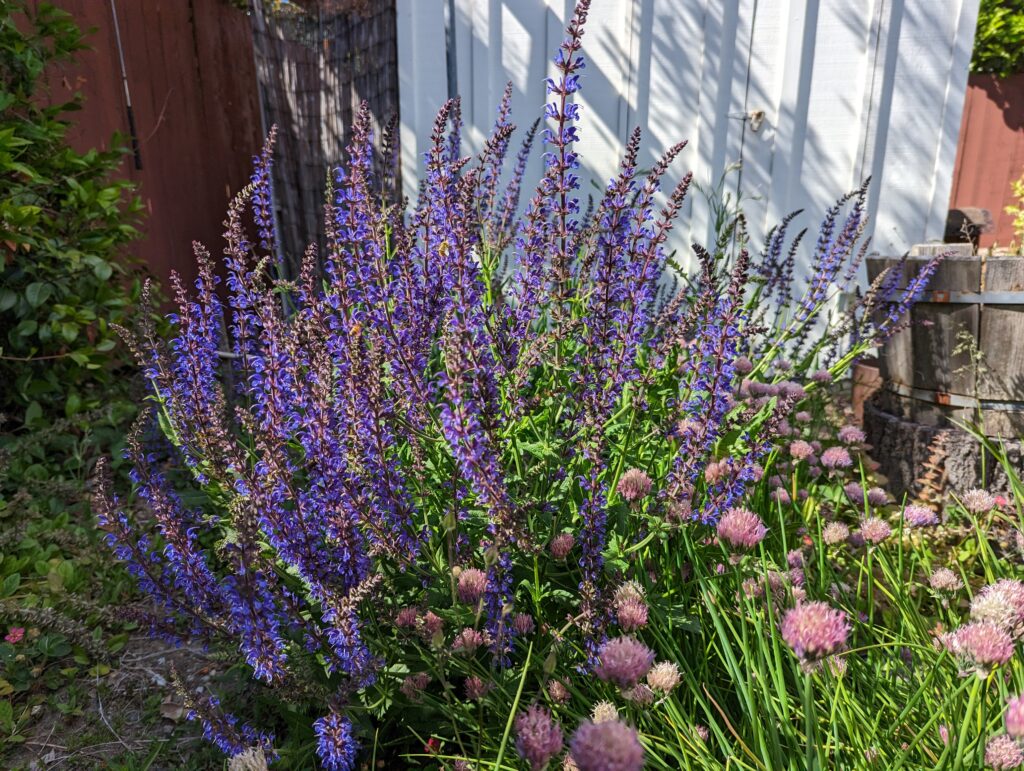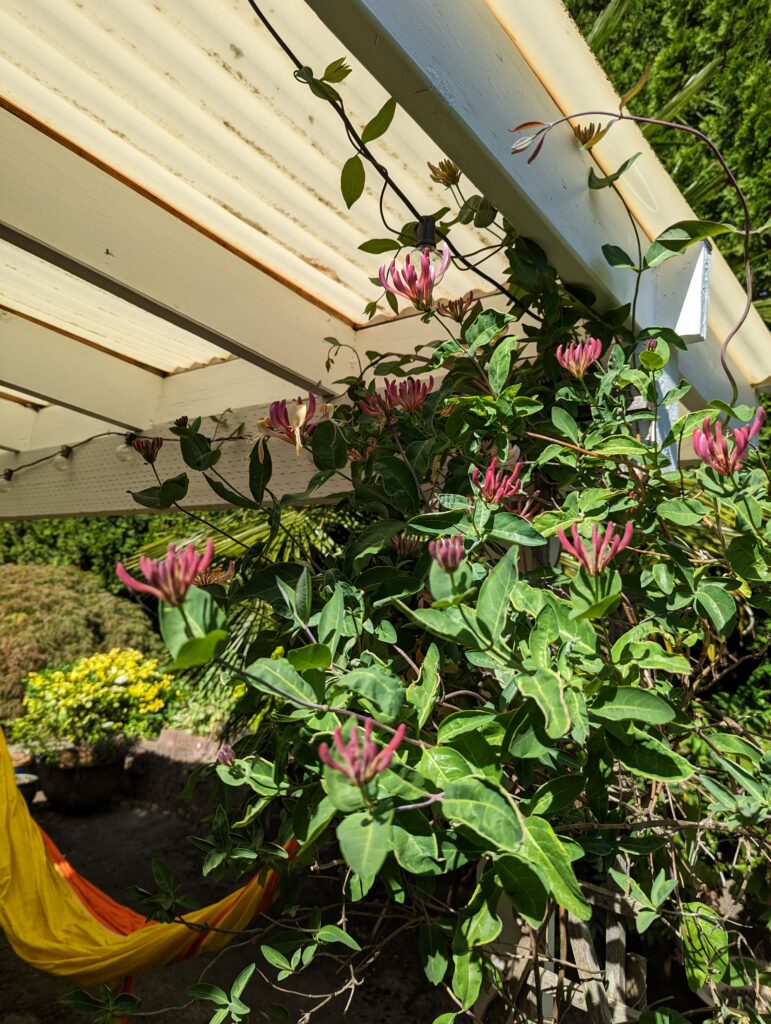 I learned to replace unwanted plants or weeds with something that I wanted to grow in its place. Or to, at least, lay down beauty bark to slow the weeds.
I realized that the care and keeping of this garden was too much for me and my husband to handle on our own—so I learned to ask for help with it as springtime arrived and all the weeds went gangbusters trying to catch the new sunlight.
When COVID forced us to be homebound, I fell in love with my garden in a new way. We bought outdoor furniture and a rug to spread beneath it, strung some lights through the trees, and built a haven on our patio.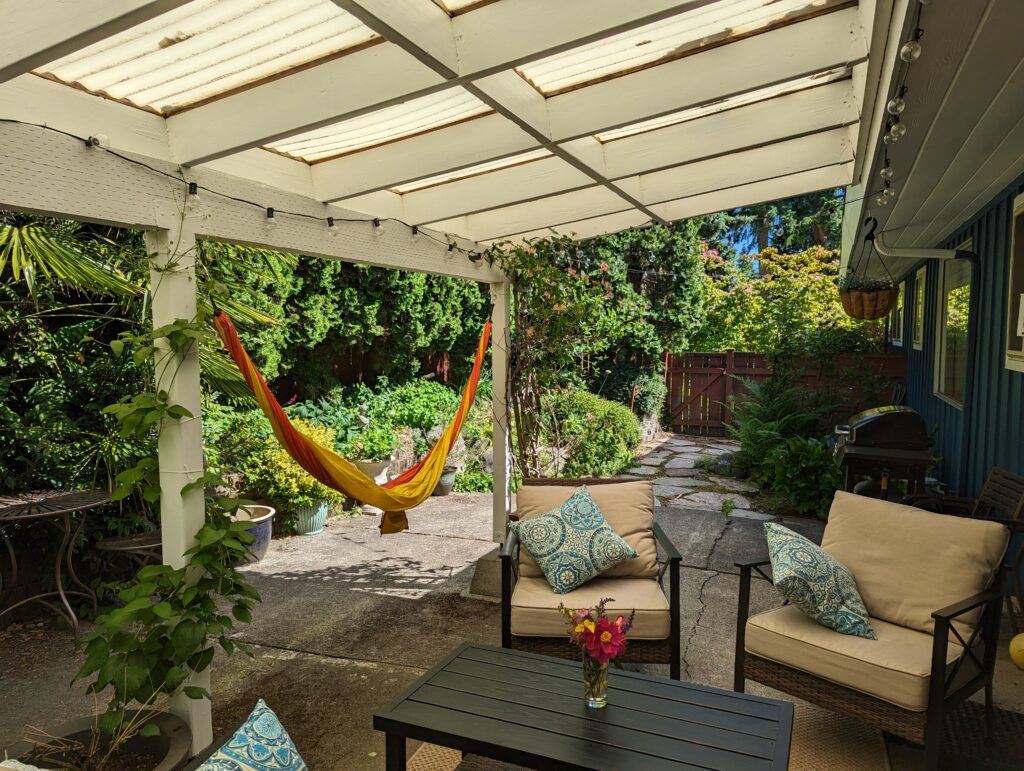 This was when I began to see the space with fresh eyes.
Gardening taught me that being surrounded by vivid foliage has a nurturing effect on body and soul—that everyone needs to be surrounded by beauty.
It taught me that we often have to prune (literally and metaphorically) if we don't want the whole organism to sicken.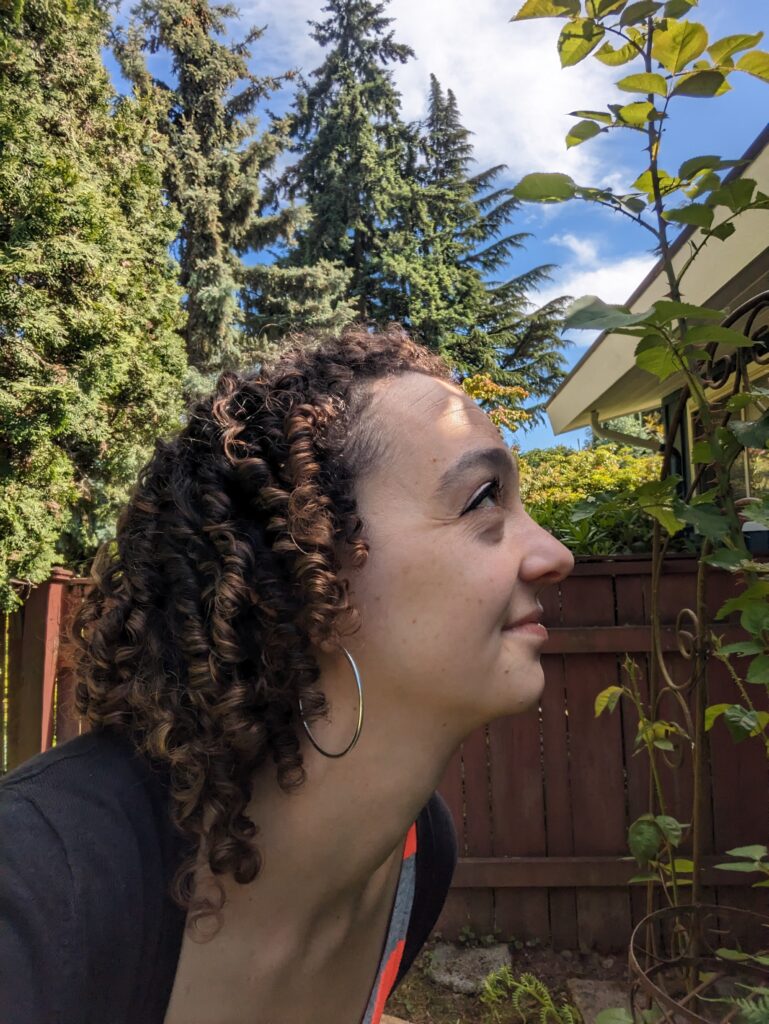 It taught me to find joy and freedom in seeking help with tasks that are more than I can handle on my own.
It taught me that a spacious garden and its produce are meant to be shared and that the joy I experienced from within its verdant shadows was a gift that I could share with others.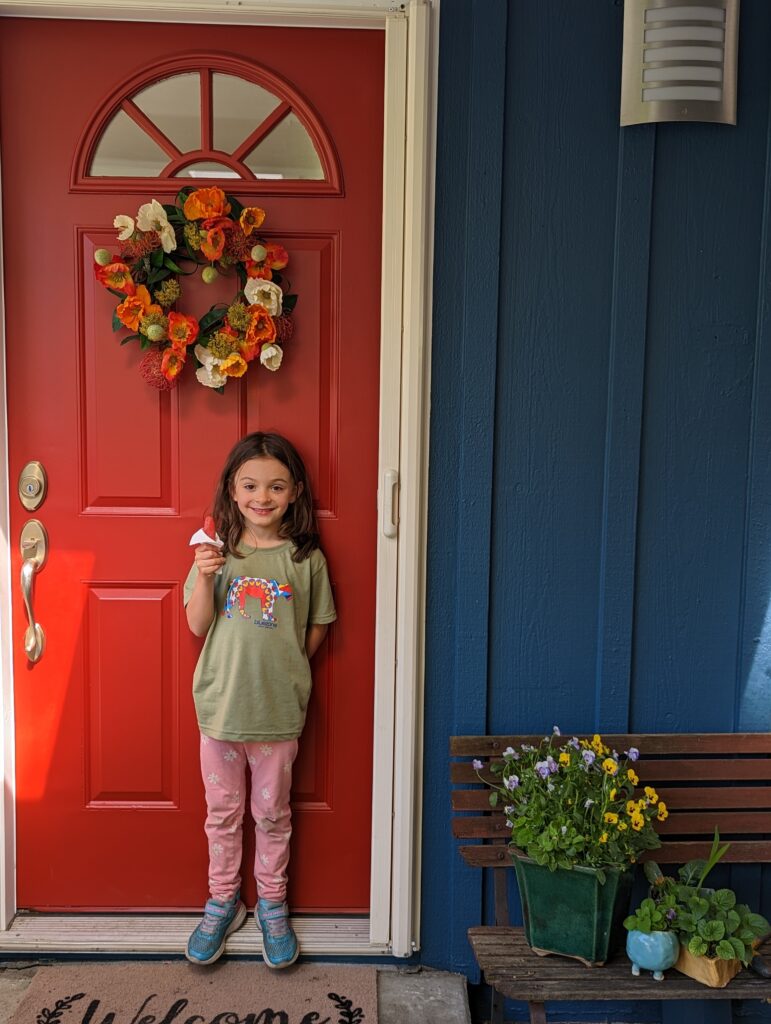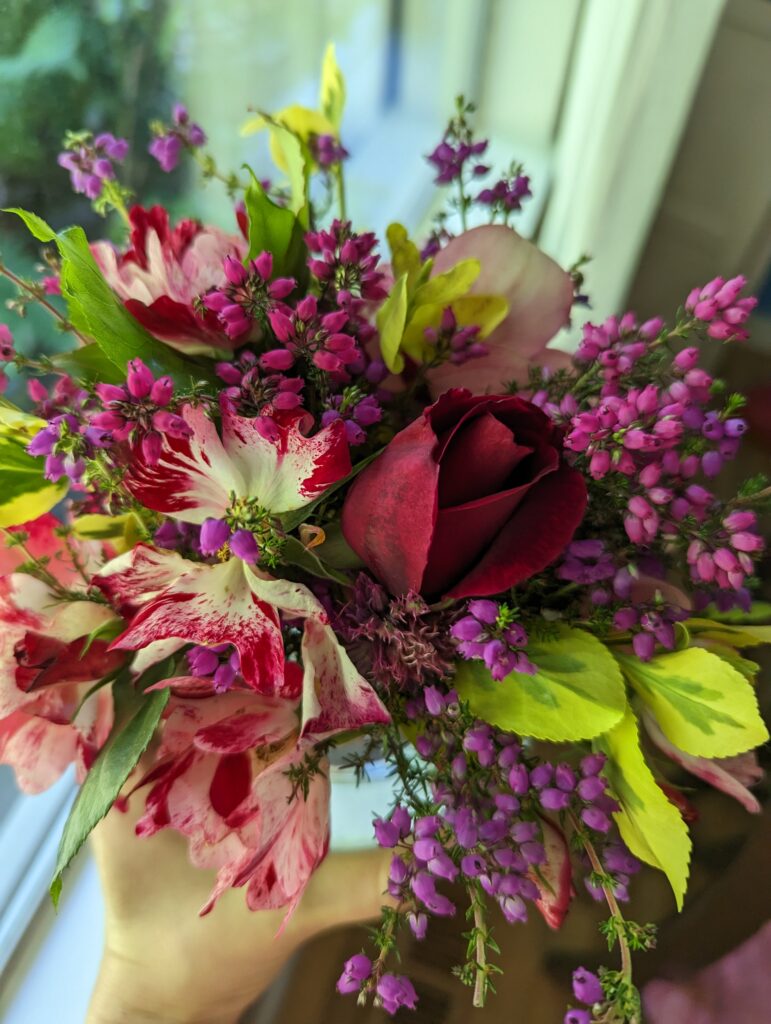 I threw my first garden party a couple of summers ago.
Gardening—especially the endless task of weeding—still rouses feelings of pointlessness in me, because I know the bushes are going to grow puffier and the dandelions are going to pop up again and, yet, now that I've finally had the chance to sit for a while, enclosed in a little bower of clematis and honeysuckle, I can see a few of the things my garden had to teach me. Not just about stalk and stem, root and thorn–but about how to care for myself and my community. Now, I feel differently.
I guess you could say the garden and I have made our peace with each other.
So yes, I'm a gardener, if sometimes reluctant to admit it. And I will beam with joy if you ask me to show you my garden.