James and I have discovered the sex of our baby.
Ya'll ready for this?
As I prepared myself for this ultimate reveal—this all-defining moment—I realized the enormous importance my society places on gender.
I have a pregnant cousin who's choosing to not to peek at her baby's sex. She told me that the question, "Do you know what you're having?" irks her. She wants to answer, "We're having a squirrel!" just to show her interviewers how ridiculous their question was. Isn't news of a precious baby enough without having to know the sex?
Huh. Point taken.
In the days before the sex-defining ultrasound, I asked my husband what activities he looked forward to doing with our child.
For myself, I'd not been able to get past, "I want to read these special books, snuggle a lot, sing to Baby…and…and…" here I'd stutter, wanting the crutch of gender to tell me what appropriate things I should plan.
With his lips over my rounded stomach, my husband cooed, "Hi Baby! I can't wait to take you for hikes and backpacking and teach you how to shoot guns!"
I giggled and said, "Wait, which sex do you think Baby is?"
He chortled, "A girl!"
I realized once I'd given it further thought that he'd made a good point. I'd told myself I wanted a son for Boy Scout adventures with my husband into the mountains, but I'd never stopped to ask myself why our daughter couldn't have outdoor escapades or learn gun safety.
I've yearned for a daughter with whom I could share my heart of hearts, revel in talks about boys, and have for a close special friend. Yet my very best friend (my husband) is a boy, and there's no reason a son of mine needn't share his romantic yearnings with me or be a cherished friend, too.
The realization: I've perpetuated so much of this gender-stereotyping, and all without even trying.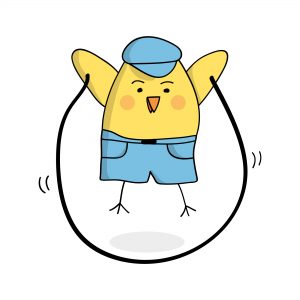 There are extreme stances on this issue, some of which harbor very noble intentions.  A mother who decided to not announce her baby's sex is one such example. I also found myself nodding at several points in this article about Sweden's decision to not market gender specific toys. I don't consider myself a particular extremist on the issue, but it's now demanding my attention.
I remember phrases, often expressed as mere generalities, like "Girls often aren't as good at math and science," and they affected me, though I don't know to what extent.
If my brother, who chose Electrical Engineering, had chosen to study Dance, I'd like to think my parents would also have encouraged him, as they encouraged me with my pursuit of Creative Writing. If we're expressing our dreams, it's important to not squash those, and especially to not corral young minds to adhere to certain gender-permissible guidelines, just because it meets society's expectations. This, too, feels like part of the argument.
I still haven't told you my baby's sex, have I? Funny, that was my intent.
James and I are having a baby boy.
He will be encouraged to flourish in his talents, abilities, and dreams. He will have many well-meaning people tell him that certain activities are for boys, and others are forbidden to him. I'll deal with those conversations as they come.
Before we knew the sex of our baby, I said to my husband, "Our baby will be expressive, boy or girl, because Baby's mommy is very expressive in how she thinks and feels." He agreed with me.
Baby will learn to fear the strength of emotions, to voice Baby's thoughts, to communicate. This is a genderless gift, and a great starting place.
We'll figure out the rest as we go.