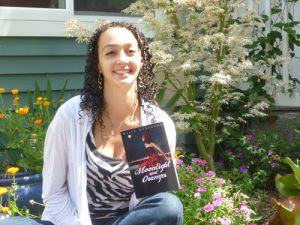 I'm about to open a new part of my site for photos of my readers and fans who have their own copy of Moonlight and Oranges and want to do something fun to document it. If you have your own copy of the paperback or a Kindle download, you're eligible to enter.
I will be giving away a bonus scene featuring the beloved Yuki and loyal Kahlil from my novel.  It's about time the supporting cast got their own spotlight! This short story was written especially for everyone who told me that Yuki or Kahlil was their favorite character.
I will give away five copies of this short story/bonus scene.
How can you enter? Be part of the fun, that's how.
A. Snap a photo of yourself with your copy of Moonlight and Oranges.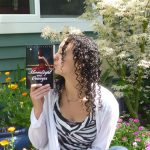 If you don't want yourself in the picture, take a shot of the book in your favorite part of your house, or next to an orange on your kitchen counter, or beside a fancy glass with a screwdriver cocktail…etc.  Impress me with your creativity!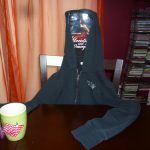 B. Then either:
1) post your photo to your Twitter feed and tag me on it @elisestephens with the hashtag #moonlightandoranges.  (Click here to go to Twitter)

or
2) post the photo to my Facebook Author Fan Page. (Click here to go to my Facebook page)

I will randomly select five lucky winners to receive a copy of the Yuki and Kahlil story on June 4, 2012.
Questions or problems entering? Drop me a line at elise (at) elisestephens (dot) com.  I want to make sure everyone gets a chance to enter this!