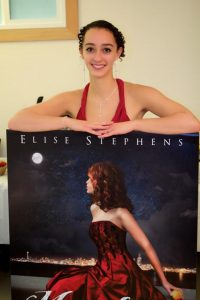 Moonlight and Oranges has successfully left the harbor!  For those of you interested in seeing what a book launch party can look like, please enjoy the pictures that I'm sprinkling liberally through this post.
We rented the lower banquet room at Razzi's Pizzeria in Seattle's Greenwood neighborhood.  (It's free of charge to rent the room, which is amazing for writers on a budget like me.)
We had a beautiful spread of Mediterranean appetizers set out for the guests which included pita, hummus, spanakopita, meatballs, salad and baklava.  Go ahead and salivate.
I wore the special red dress that I'd purchased two years ago and promised myself (true story) before any publisher was on the horizon:
I'll wear this to my book signing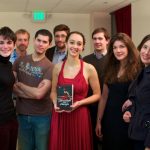 I made it my goal, after a excellent bit of advice to have unhurried conversations with everyone that evening.  There was no need to be flustered, just to be welcoming and enjoy being the center of attention.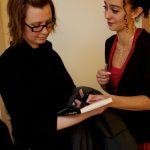 We'd reserved the room till 10pm, but the party didn't get done till 11pm (thank you, Razzi's, for letting us party late!) and I wasn't walking out of the restaurant till 11:30.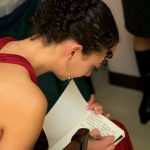 To be honest, this was a personally challenging event to prepare myself for.  I never throw my own birthday parties for the same reason.  It's a very real question in my mind–why would you want to all come out just to celebrate me and something I've done?  And then I just don't know what to do when people started filling the room with eager, excited love for me.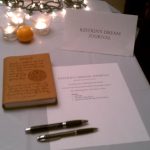 This was my very first self-hosted Elise-centered event (aside from my wedding) and it came off with a healthy dose or worry on my part, and a smashing success in the end.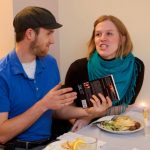 With this extra dose of momentum, my novel has been launched into the great blue yonder, and I'm watching with a full heart to see how she'll stretch her new wings.
Are you thinking of planning your own celebratory event?  Do you have questions or concerns about how you'll pull it off?  I'm an open book.  Ask away!