I've wanted/dreamed/struggled for years to find a literary agent.
I remember sitting in a quiet corner of the Northgate branch of the Seattle Public Library, hunched over a table with The Sell Your Novel Tool Kit (Elizabeth Lyon) lying open beside me as I tried to painstakingly write out a query letter.
Every sentence was agony. It was like learning a new language in which I had no confidence or proficiency.
After flailing around for some time in the query process for my first novel, I reached out to an author friend to ask if he could look over my query letter because it didn't seem to be grabbing anyone's attention. He introduced me instead to the small publisher that would go on to publish my first three books. Not a bad outcome, I'd say!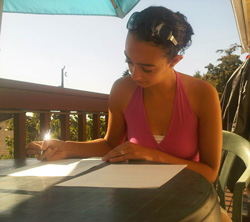 After my experience with small press publishing, through which I learned loads about finishing and revising a manuscript, building an author platform, social media, blogging, marketing, and maintaining a website, I decided I wanted to aim for traditional publishing to get more help and support with platform, marketing, and distribution.
Entering and eventually winning the Writers of the Future contest was a pivotal milestone for me because I made new friendships and learned things through that one week in Los Angeles that would have a massive impact on my career for the years that followed.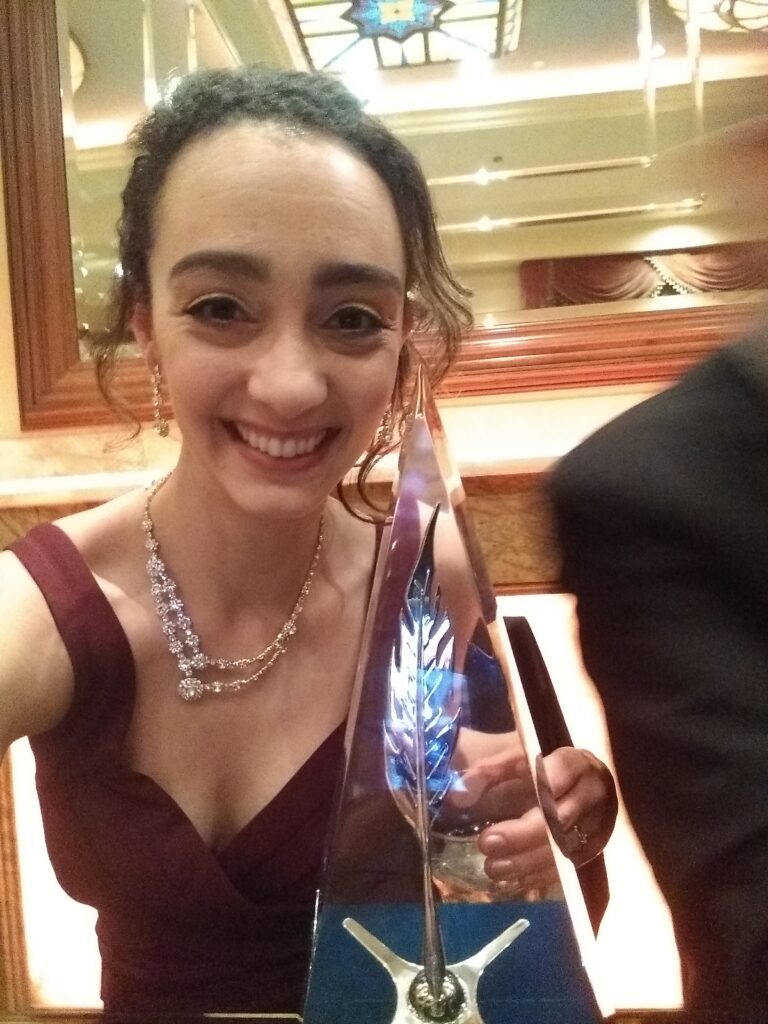 I attended my first big con in 2019 (World Fantasy Con) in Los Angeles and my friend Tim Powers led me around and introduced me to industry professionals. For this kindness, and for all the encouragement he's given me, I shall be forever grateful to Tim. He has read a lot of my novel Stand in the Stillness, advised me on writing good titles, sent me reading recommendations, and encouraged me in my faith. Can't say enough good things about this man! (Also, if you want to read something really fun and exciting that deals with cards and the magic behind gambling in Las Vegas, I highly recommend his book Last Call!)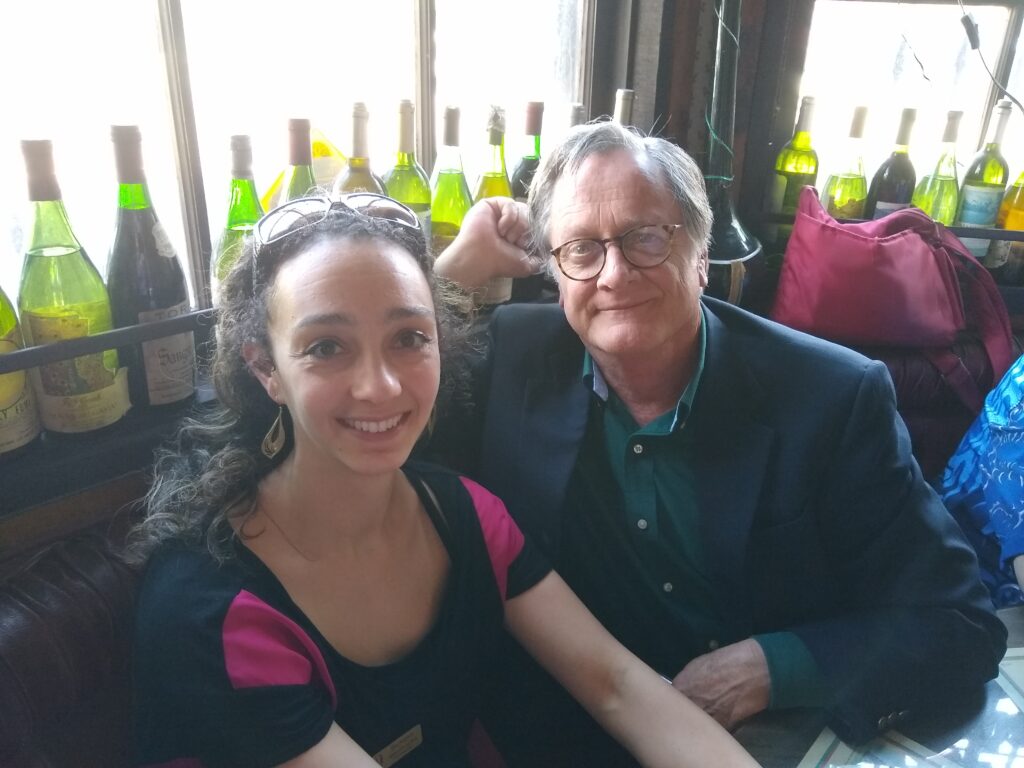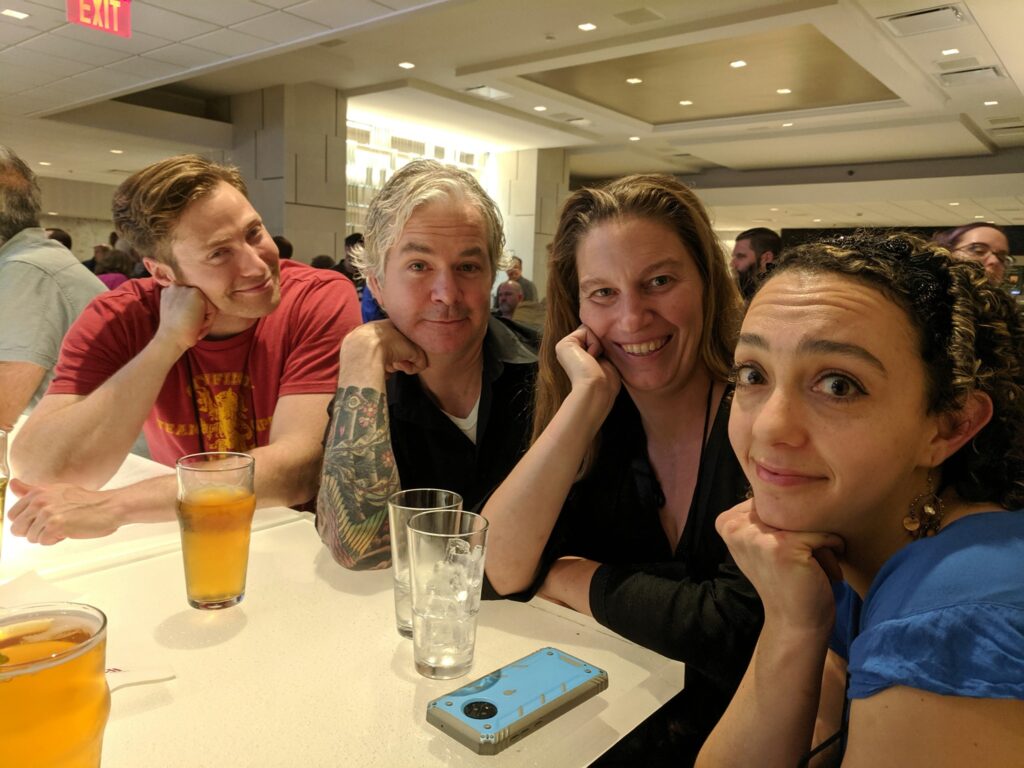 A few months later, I attended the SuperStars Writing Seminar in early 2020, just before the world shut down for the COVID-19 pandemic. By this point, I was starting to realize how much I needed to get to know the SFF community and, eventually, learn how to approach and pitch to agents and editors in person.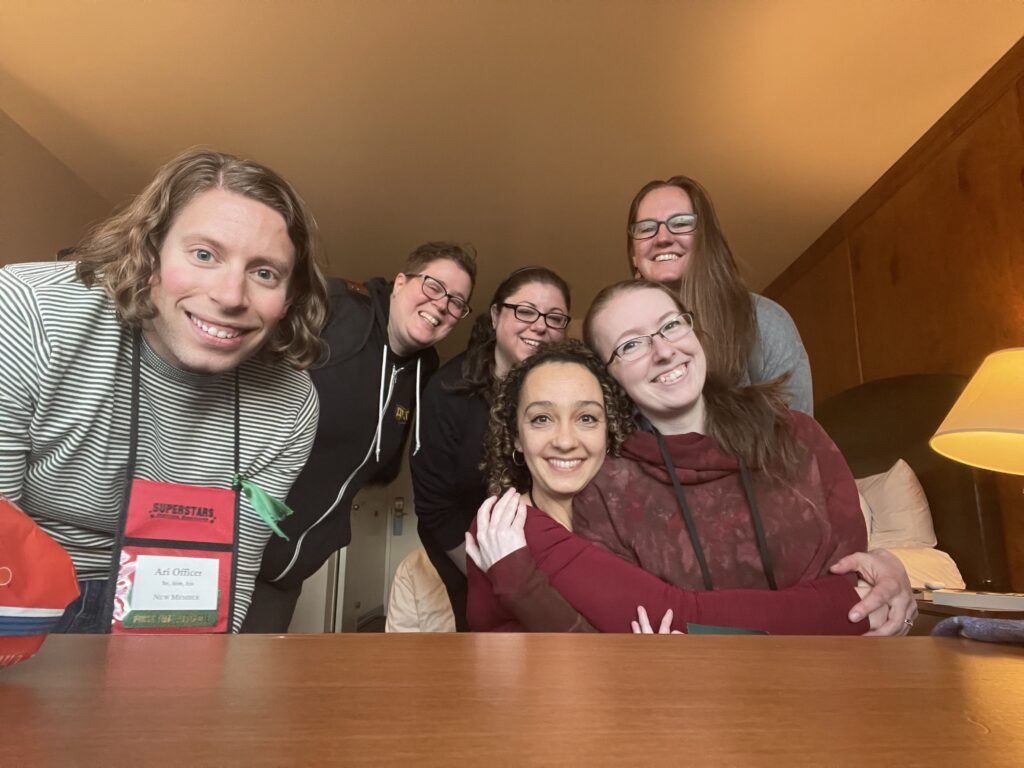 The idea of pitching makes me get hot/cold all over and want to throw up. I'm not kidding.
Marketing has always been hard for me, in part because I've often felt that in order to "sell" myself as an exciting product, I have to present a disingenuous version of Elise, whereas being authentic is something that I take very seriously.
I began to diligently prepare a manuscript. I spent months and hours and *so much* brainpower writing a novel set in the world of "Untrained Luck," the SF story that won first place in Writers of the Future.
"Untrained Luck" features a tough but compassionate conflict mediator and the orphaned child who she takes under her wing. A lot of people really liked that short story. Logic implied that a lot of people would also like the novel, which I named Stand in the Stillness.
It was and *is* a good book.
But, after querying over 70 agents on this project (and receiving mild but not overwhelming interest), I had to face the sobering reality that this project would have to be shelved. That doesn't mean that it will never see publication. I dearly hope it will. But that book wasn't going to be my ticket into the agented publishing world.
That was a dark season for me.
I knew that publishing had no guarantees or fixed timelines. You'll hear me loudly lament that exact thing if you watch The Road to Publication, a recent panel of authors chatting, griping, and laughing about their journeys toward publication.
I even wrote a series of reflections about waiting in the dark and not knowing when the light would come again. I read them in front of my church congregation. The words resonated with many who heard them, and I was grateful for that.
But yeah, if it's not already obvious, I was pretty depressed at the time.
So I began writing my next book. I shared portions of it with my beloved critique group, the Tentacles, as we named ourselves, who I'd met originally through Writers of the Future.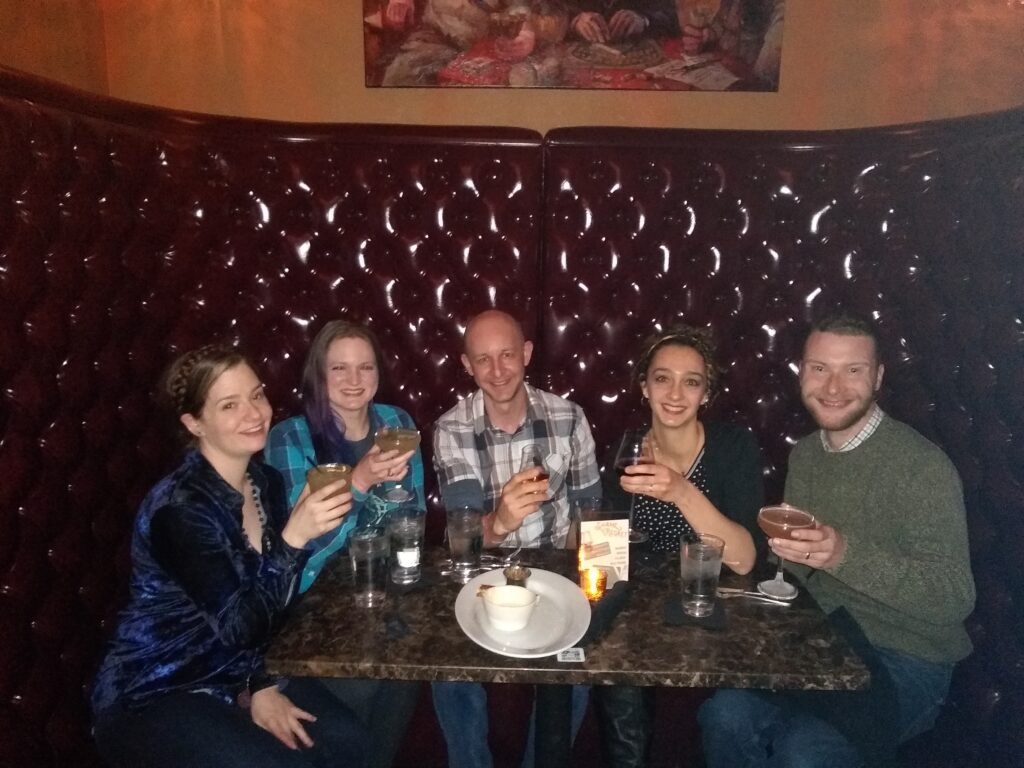 These friends had good, empowering things to say about this next book. Many of them assured me that it would be much easier to sell than Stand in the Stillness.
I called that novel The Counter-Ward.
I wrote and sold four stories from The Counter-Ward's universe. (You can read "Focal Point" online for free from Haven Spec. The other short stories are available in print collections that can be found here.)
The success of those short stories suggested that this concept of emotion-infused paint was exciting to the SFF world, but it was hard for me to believe what my excited friends and readers were telling me. Sure, I'd also been able to get published in professional markets like Analog and Escape Pod, which meant I was a decent writer, but it was nevertheless hard to stay positive in the sea of "No thank yous" or, even worse, the nebulous silence that I usually heard back from agents.
I'd poured my heart into the creation and querying of Stand in the Stillness and it hadn't captured the heart of anyone I'd sent it to. It was hard to forget that.
I continued making my way to conferences. In September 2022, several members of the Tentacles and the One Ring group made it out to Chicago for WorldCon.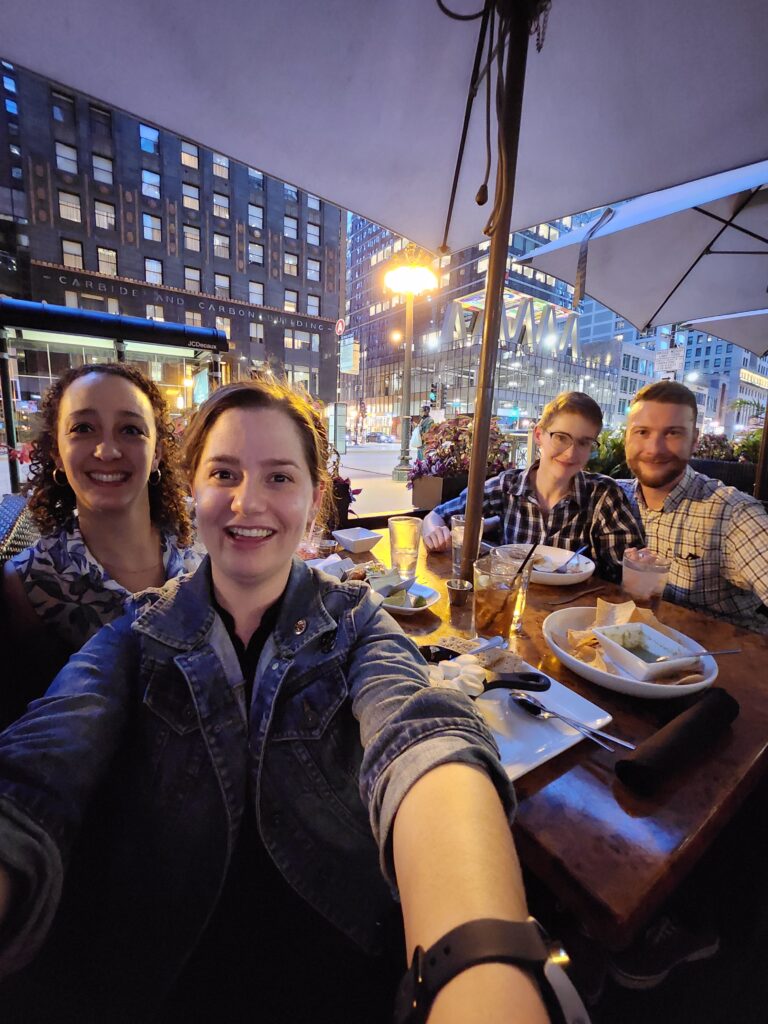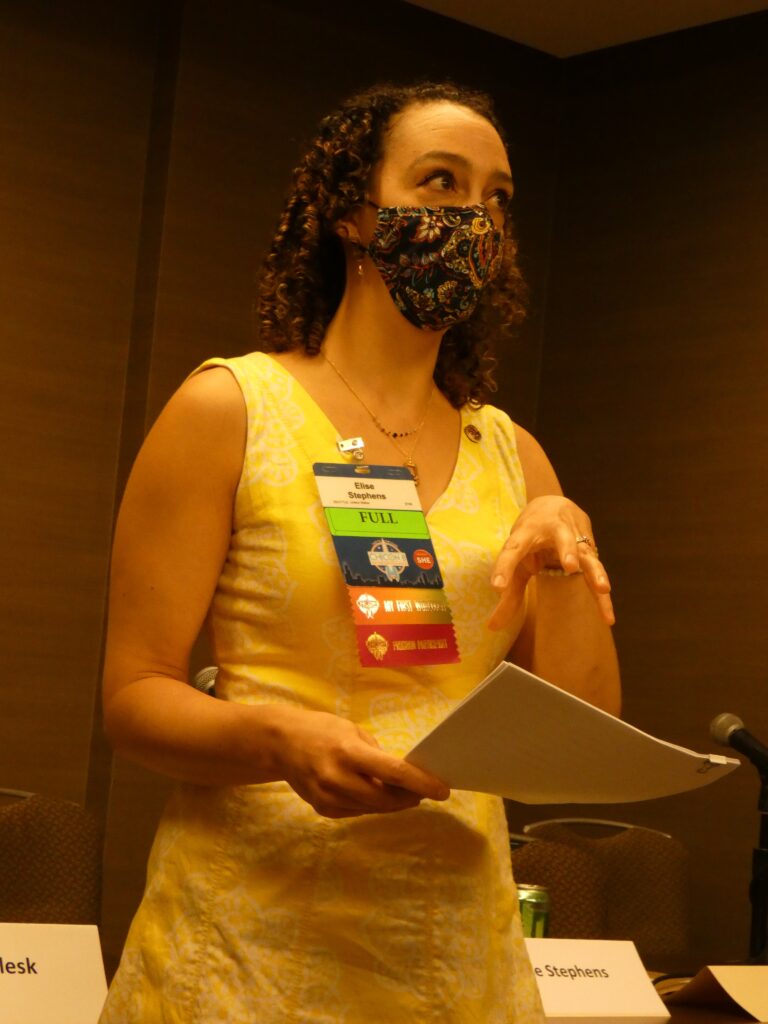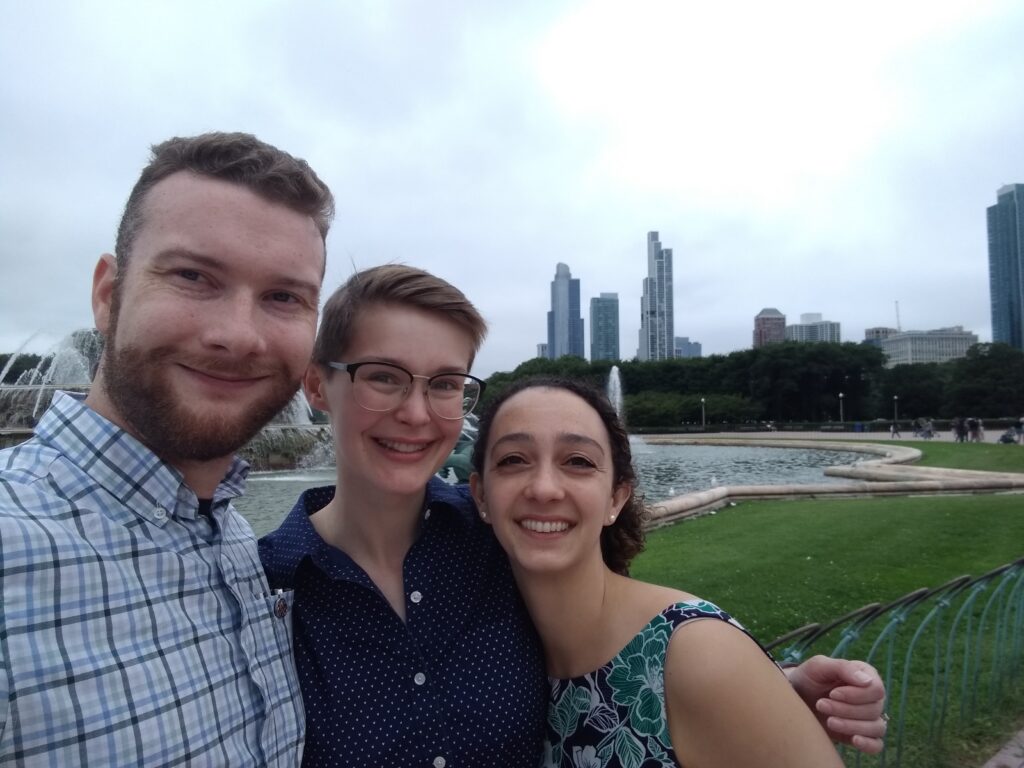 A few of us stayed together in an AirBNB for the long weekend and it was an absolutely wonderful time. We made some incredible memories and I continued to meet lovely people and make new friends.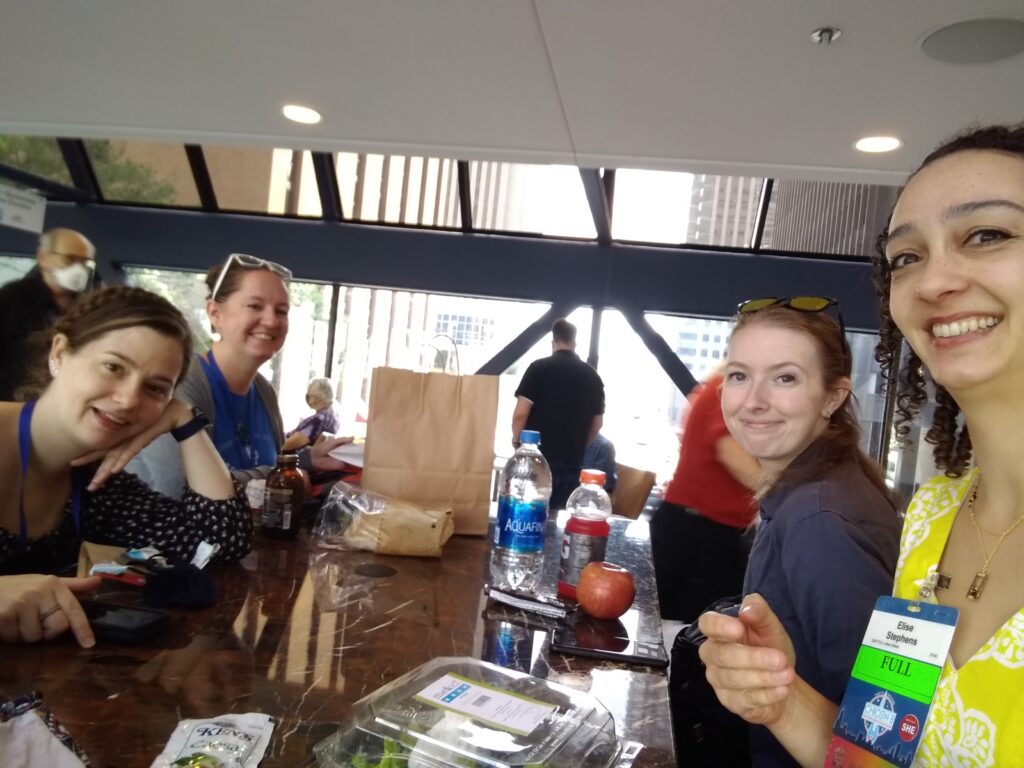 So, a few months later, when the opportunity came for me to pitch The Counter-Ward at a conference, I didn't have the same high hopes I'd fostered with the first novel. I was still nursing some scars, feeling more than a little cautious, and definitely skeptical.
Determined to keep things as warm and real as possible, I introduced myself to the agent, Vaughne Hansen, with whom I had a pitch appointment. I did it just to put a face to my name, and remember that we're all people here, no matter how anxious I was feeling on the inside.
I had already spent some time over the new year considering that I am a kind, empathetic and expressive person. If that's not enough, I don't want to pretend to be something I'm not. It feels too hollow and weird. I'll just be myself.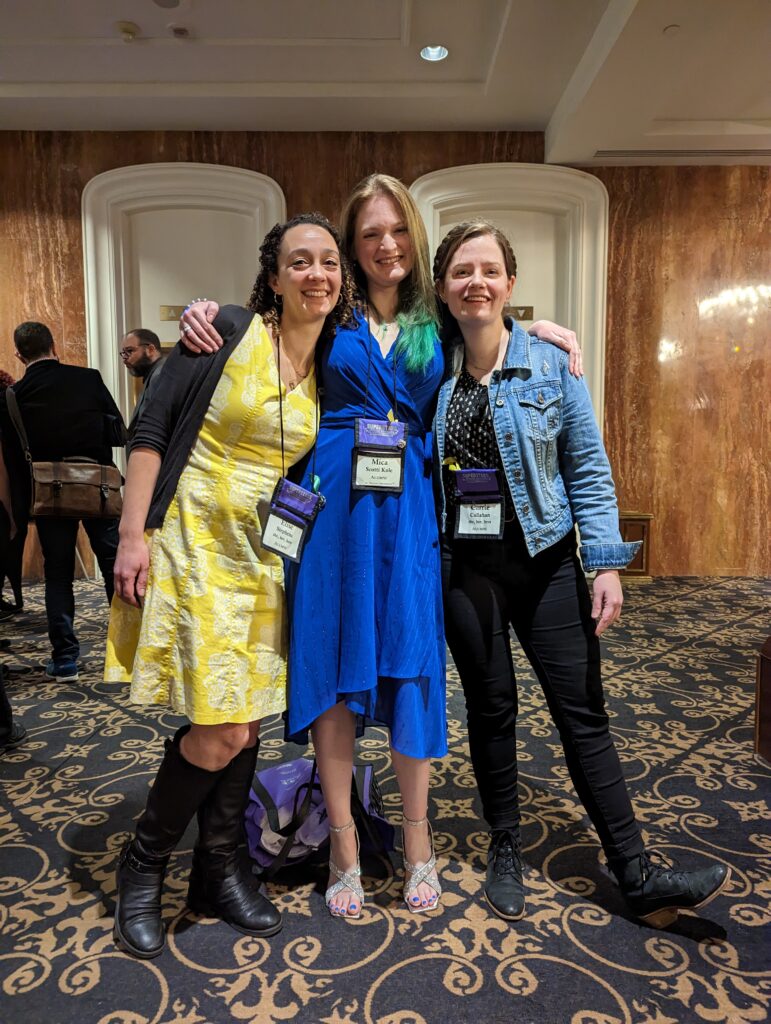 So, the time is ticking down before my pitch session, and my emotions are fairly even-keeled until only a few minutes remain between me and my pitch session.
That was when my angst decided to come roaring up to the surface.
I texted some friends, sat down on a couch in the hotel lobby, and burst into tears. Two friends arrived within seconds with hugs and hand squeezes. I blurted about how frustrated and angry and overwhelmed and helpless I've felt since first entering the query trenches. (Yes, that's what writers call it).
And they helped to carry me through.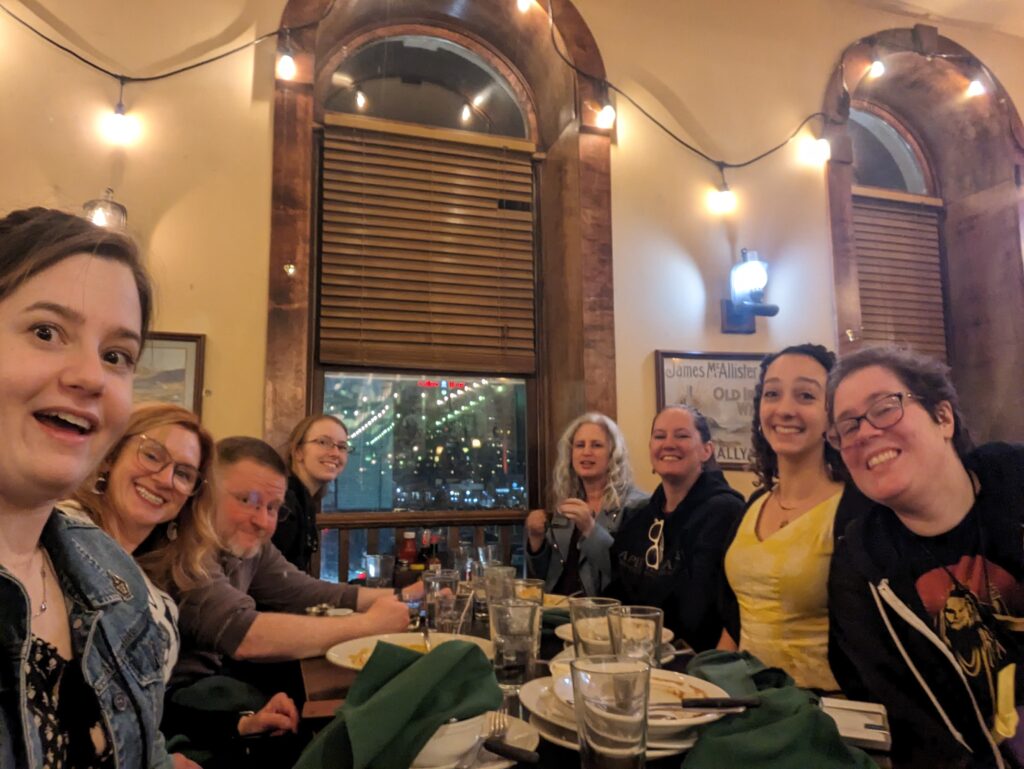 There was no way past that pain and fear except to go through it.
So, I wiped my eyes and, at their urging, pitched the novel one more time, to these friends. I kept it short and sweet, as one of them had advised me to do. They assured me the concept was good. I could have kissed them both.
Then I walked to my pitch appointment and stood in power poses—taking up as much space as possible by standing like a starfish with my arms and legs spread to generate the feeling of being big and worthy of taking up space in a room.
And then Vaughne Hansen arrived and I sat down at the table and told her about my novel. She asked me to send her the first three chapters. I reached for a pen to write down her instructions, discovered that the one I had chosen wasn't working, then dumped my entire purse on the floor while looking for a second pen.
Classy. I know.
When Vaughne asked me for my writing credits, I told her about my publications, my Writers of the Future win, and reaching finalist status for the Baen Fantasy Adventure Award. She gave me an amused look that said, "Dear, you should have led with those credentials."
We chatted a little more, exchanging small talk about where Vaughne lived and how she'd been connected to the conference, and then I scooped up my exploded purse and scurried away.
This is what I was telling myself, "Well, okay, she asked for the first three chapters. But she probably asks that of everyone who pitches her an idea that sounds reasonably interesting and fits the genres that she represents."
I was relieved the pitch session was over, but I wasn't reeling with optimism. As I told my friend Toby a little later, "This isn't my first rodeo."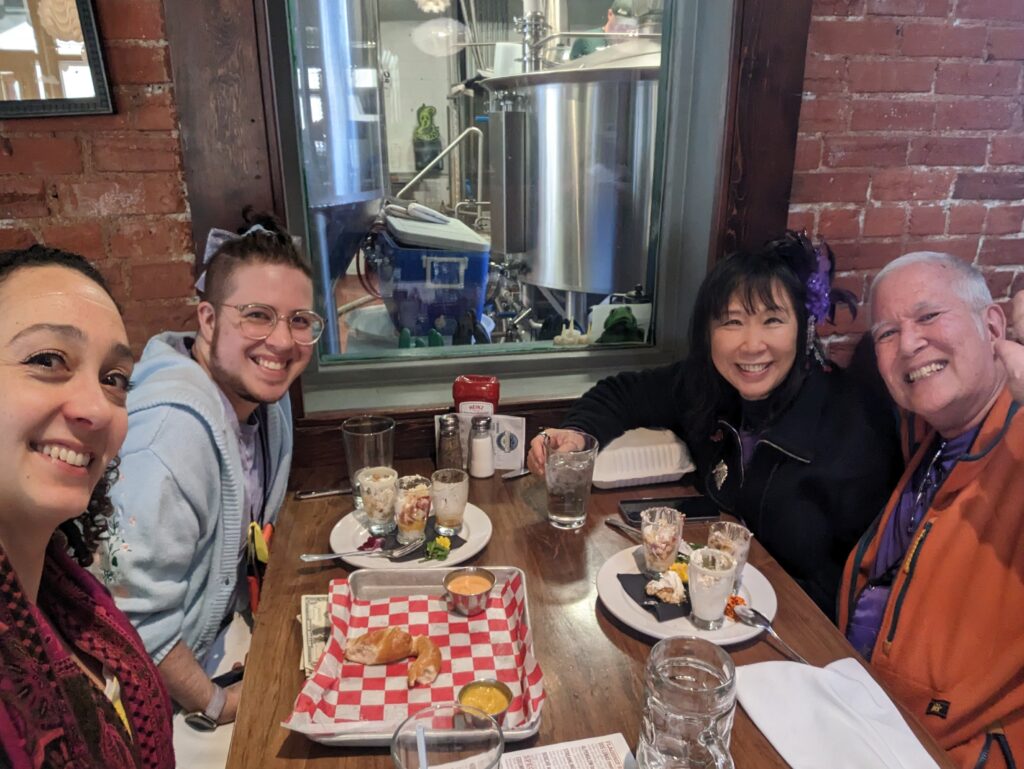 After returning home to Seattle, I readied my query package and sent the materials to Vaughne. I didn't expect to hear back for a long while. It's sad to say, but I'd grown used to feeling used to being "ignored" or at least to waiting months to hear back from an agent (and often when I do finally get a response it's either, "Thanks, but this isn't for me" or just ear-ringing silence.)
A couple of weeks after I sent my query package, I get an email from Vaughne, telling me that she's finally worked through her backlog of client tasks and will be reading my sample chapters soon. Then, later that same day, she tells me she's read the chapters, thoroughly enjoyed them, and wants to see the full manuscript.
This was when I really started to freak out. I wasn't accustomed at all to treatment like this. I was hearing back from an agent within the *same* day that she'd read my chapters? My writing sample was actually compelling?!
At the time, a nasty stomach bug was going through the house. And I wasn't ready to send that manuscript right away. So I asked for two weeks and worked like a maniac. And then, feeling exhausted and worn out, I sent it.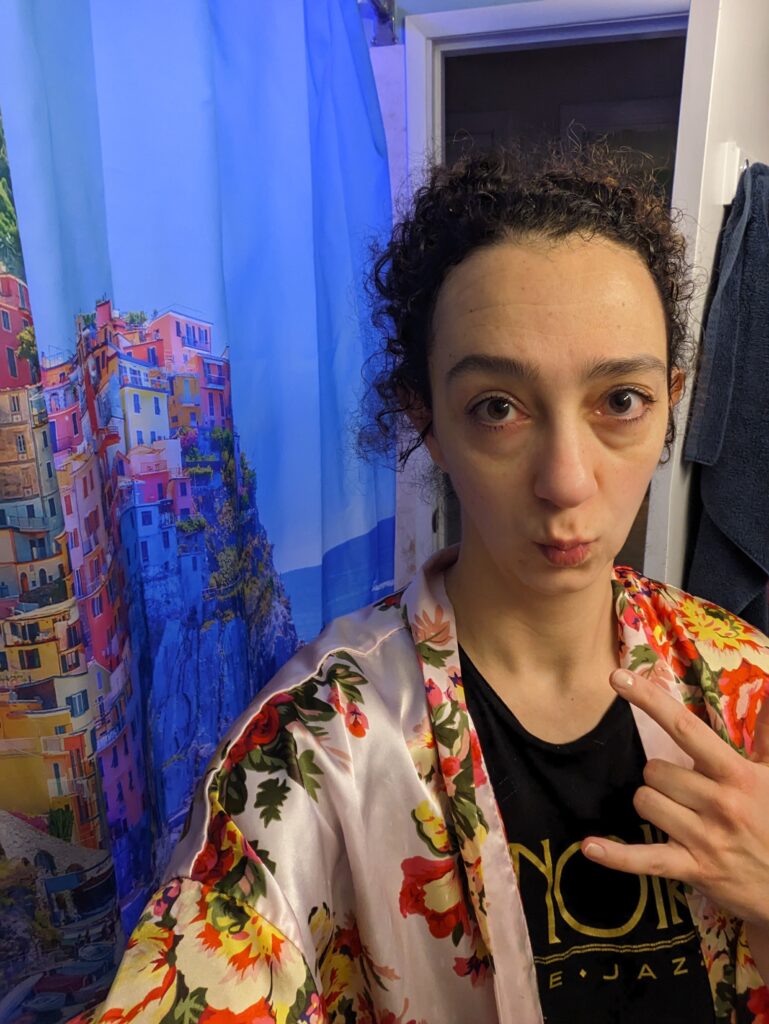 Three days later—I kid you not—Vaughne had read the entire novel, thoroughly enjoyed it, and written me to offer representation.
For the second time in this particular querying process, I burst into tears. I had waited and fought and worried for so long over this process, and now it came to me faster than I could have dreamed.
Vaughne sent me a client contract to review and modify, then we chatted on the phone for almost two and a half hours.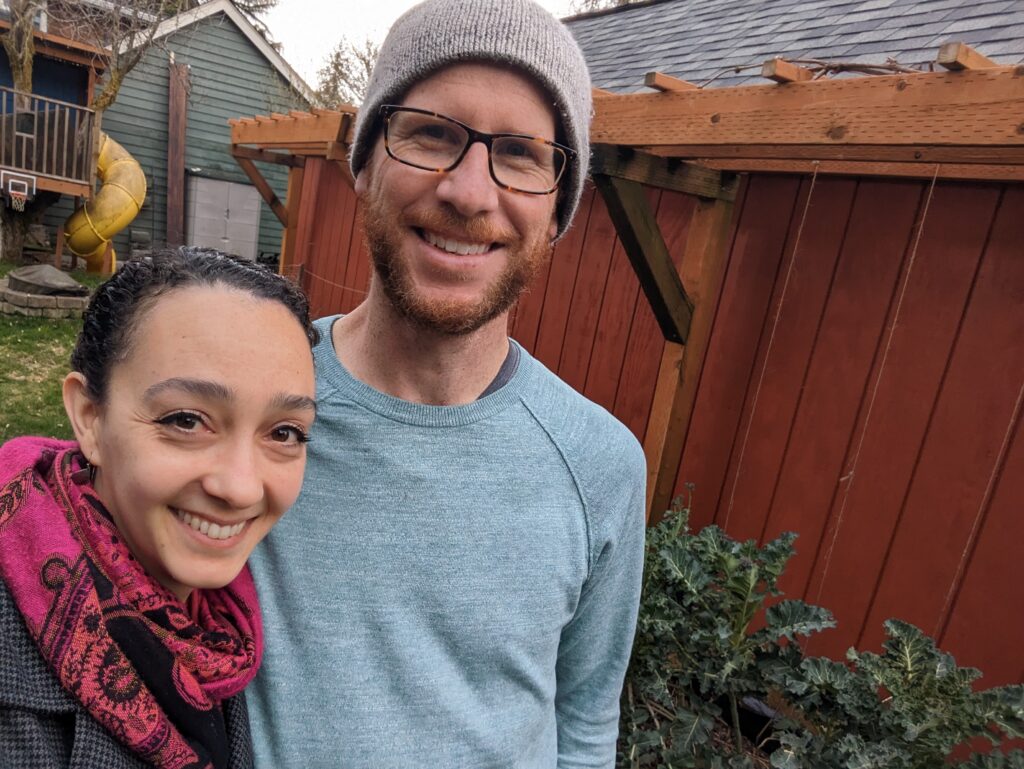 And two weeks later, I signed with Vaughne.
I'm now officially represented by the Virginia Kidd Agency, which has represented authors such as Alan Dean Foster, Gene Wolfe, and Anne McCaffrey.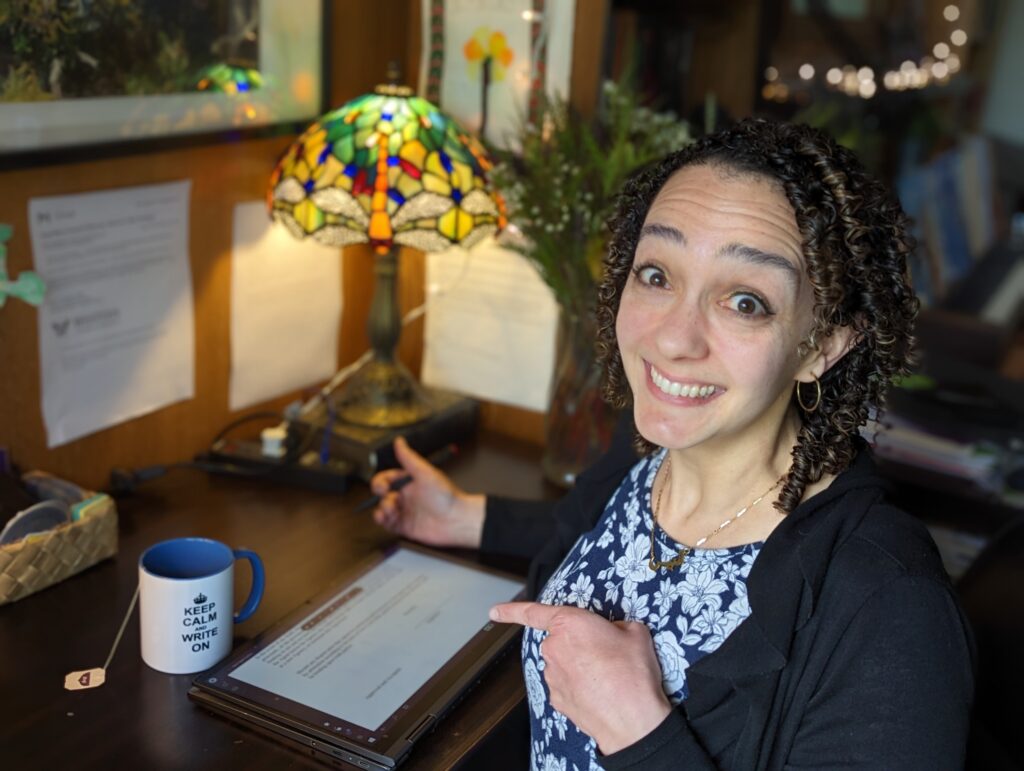 There aren't enough words or emojis to describe how joyful this news makes me! What I can say, is thank you to Jesus, for guiding me on this path and providing what I need, even if it's not on the timeline I would have chosen. Thank you to my husband, my parents and in-laws, and my kids for supporting me so generously as I pursue writing and publishing.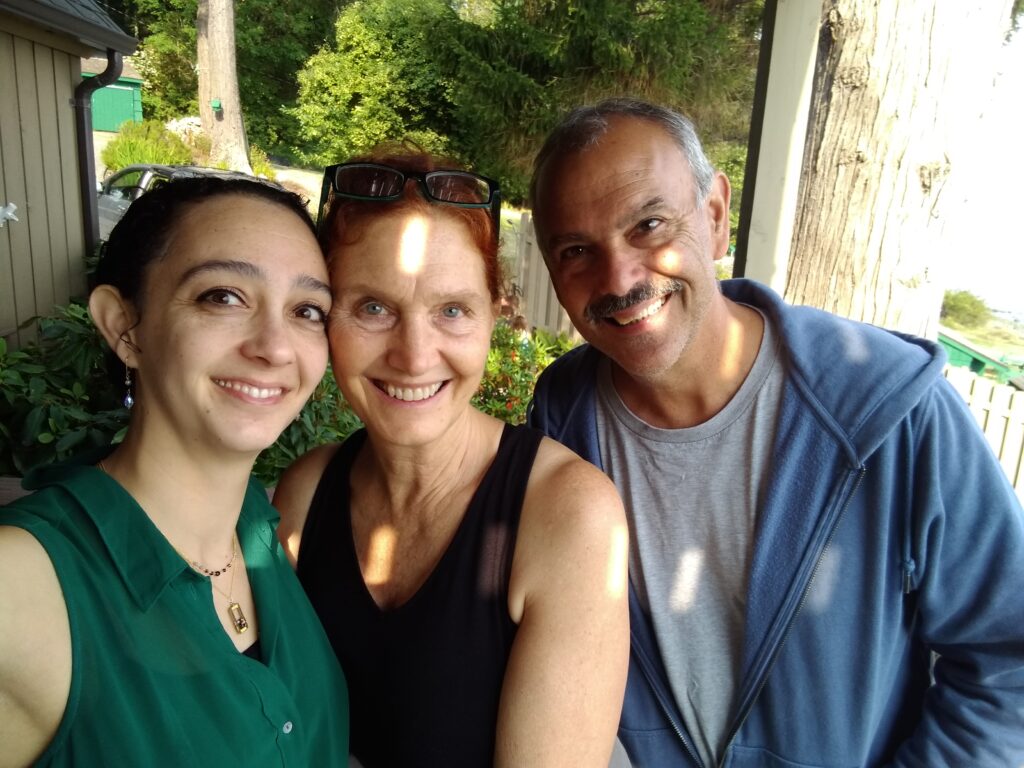 To my critique groups, my writing community, my friends, and my fans, for cheering for me, helping me out on Patreon, reading my drafts, helping babysit my kids, chatting with me on the phone when I'm terrified or in a slump, and giving me more hugs and kind words and encouragement than I know what to do with.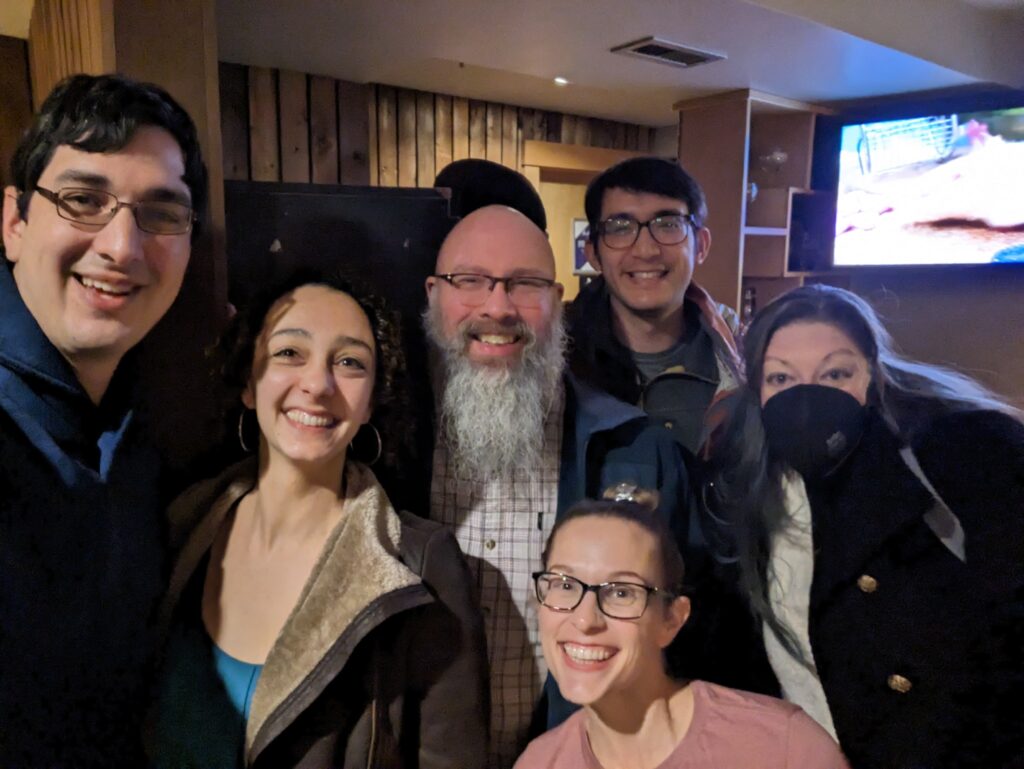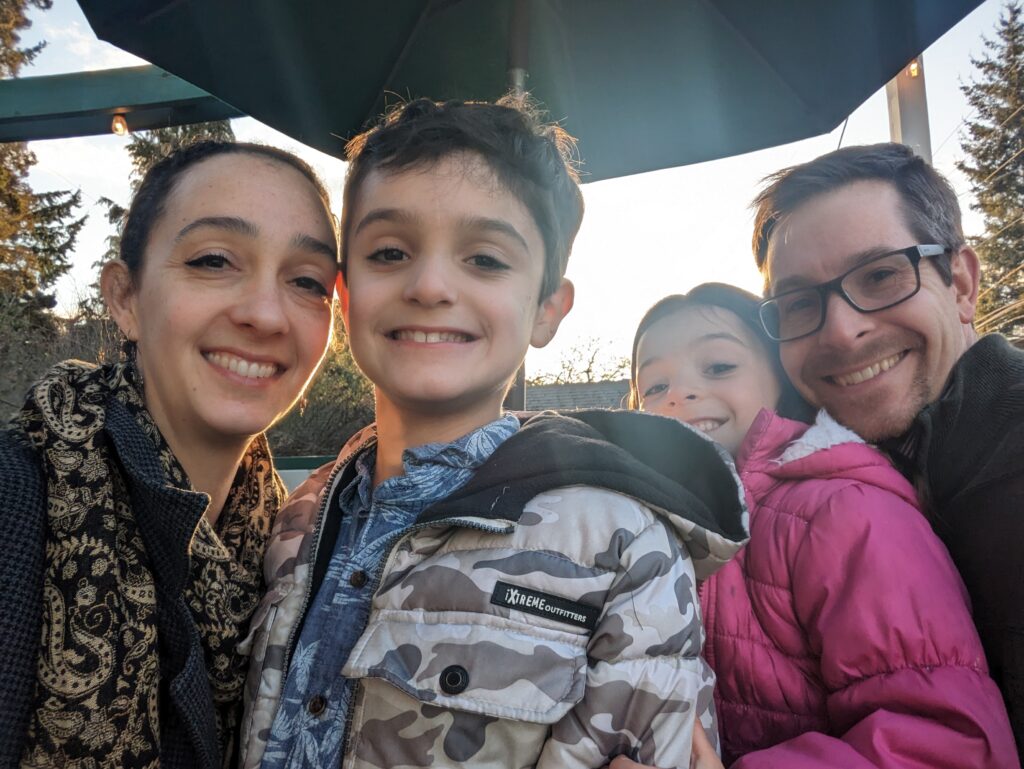 I'm finally here. And there's much more to come, much more to do! I know that finding an agent is by no means "the end" but it's a pretty dang awesome milestone.
What are the next steps? Vaughne and I need to get the novel ready for submission and then decide to which publishers we will first send the manuscript. After that, there is more waiting (of course!).
But, you guys, I'm not doing this alone anymore! I have a professional advocate in my corner now, and that is a blessing and a boon that I don't take lightly. It's something with the power to bring me to grateful tears.
I'll keep you posted on future developments.
In the meantime, thank you for reading!
Xo
Elise