All of me

Why not take all of me

Can't you see

I'm no good without you

From the song All of Me by Billie Holiday and Lester Young
My husband gave me a fancy goal planner for Christmas (Cultivate What Matters brand, if you're curious or a goal-geek, like I am).
And although I confess I'd actually told him I was really interested in this particular planner, I felt immediately anxious when I opened the box and saw what it was. I wasn't sure I was ready. Let's be clear, I love setting goals and I'm a Type-A overachiever. James is re-reading the Harry Potter series right now and says he thinks of me every time Hermione Granger enters the scene.
Then why wouldn't I be excited about sharpening my goals and strategies for the new year?
Oh, maybe because 2020 punched me in the gut and the air still hasn't returned to my lungs. Maybe because I've had the worst mental-health year of my adult life. Maybe because the past eleven months have made me start doubting the rightness of life-choices that seemed obvious and easy before the pandemic changed everything.
It seemed more likely that asking myself to dive deep into goals might actually be a recipe for a panic attack.
So we tried to return the goal planner. No can do. I felt even more like a failure for expressing interest in it, then deciding I was so unsure and wasting James' money.
After some consideration (James talking me off of ledges is a regular part of our marriage) I took out the prep-work pages and began to ask myself the deep questions. What do I want to spend my time on? What makes me feel alive and connected to purpose and joy? What things do I need to say no to?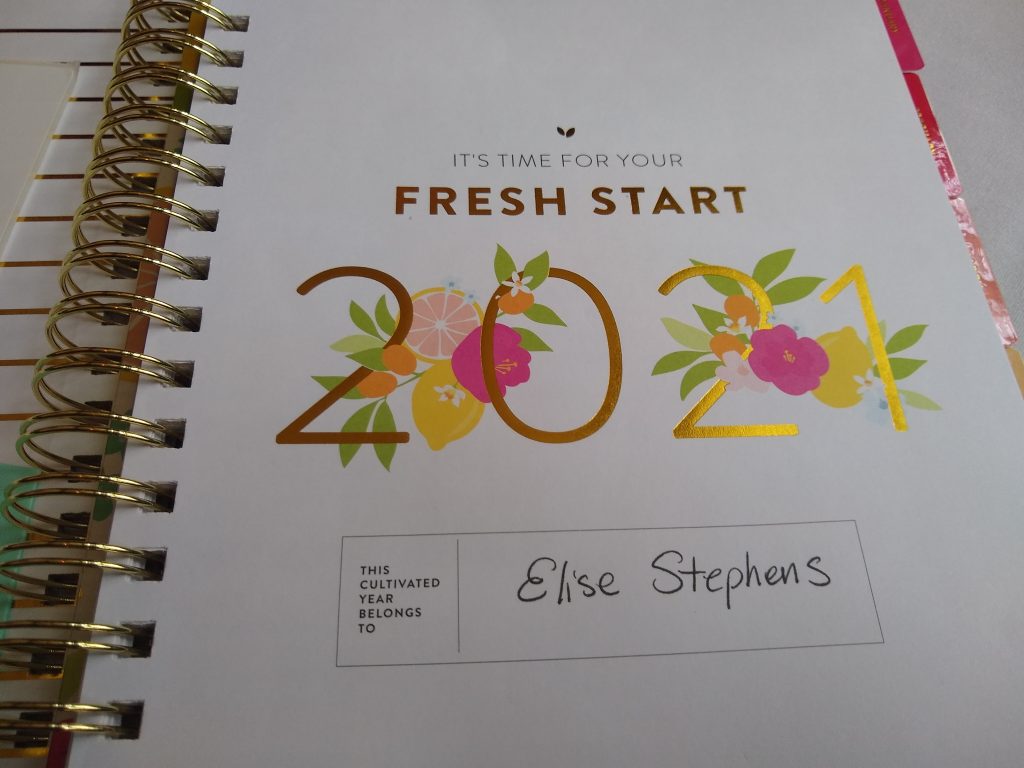 I realized I still had goals and dreams, but often didn't know how to break those down into realistic pieces.
The following are typical goals for me: finish drafting the novel, write and polish and submit one short story every quarter, query twenty agents, attend World Fantasy Con and pitch the novel to two editors, etc. The vast majority of goals are career/writing focused.
However, this year as I examined my life and experiences over the course of 2020, I found different longings were crystallizing. I craved peace, good sleep (this has been an awful struggle for years now), and joy instead of routine bouts of depression. I yearned for the chance to see new places, to visit dear friends who have moved away, to honor relationships by fighting and sacrificing for them. For the first time since I could remember, mental health, creativity, and friendships become acknowledged priorities in their own right.
I don't want to go crazy with goal-setting. I don't want to fail. Yet I want to live a life brimming with loving intention and, in particular, to take care of the battered mess that the last year seems to have made of me. Because I'm no longer able to pretend that this mess affects only me and no one else.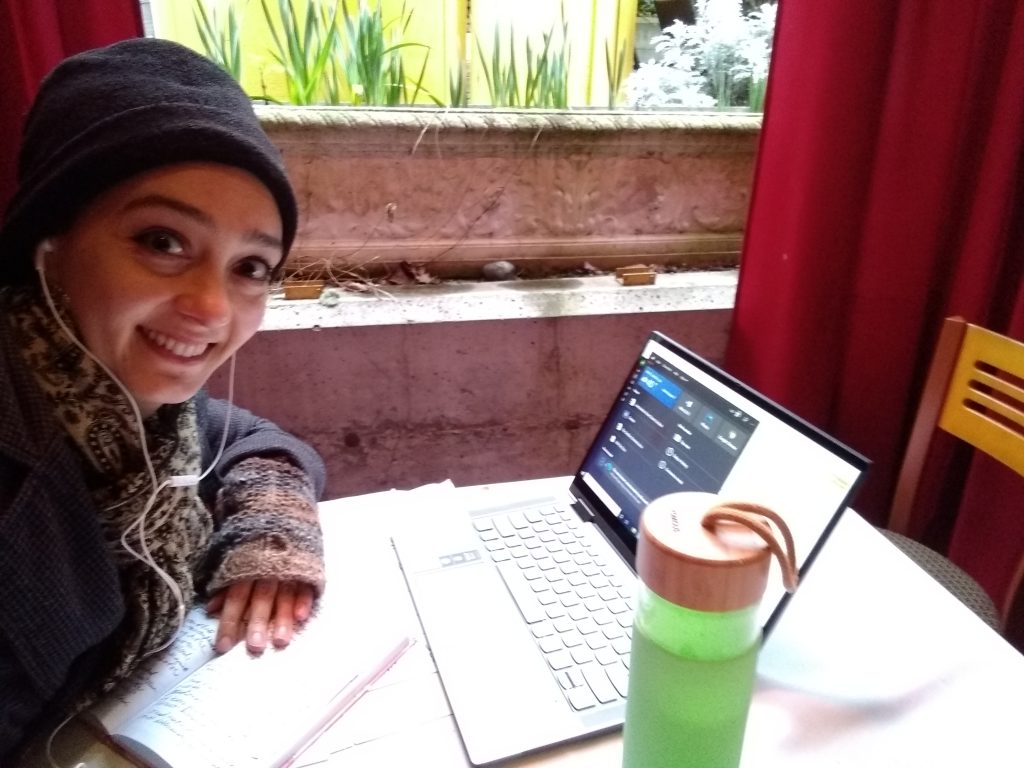 It's a wintry, overcast day in Seattle. I'm writing outside at a table with a hat pulled down over my ears and knit fingerless gloves wedged beneath the long sleeves of my wool trench coat. In many ways, this season feels like it's about just trying to survive!
I am taking small, thoughtful steps toward renewing joy; investigating whether there is a real health issue that's making life tougher than it needs to be; reaching out to my friends; taking steps to experience beauty, wonder, and hope. And although that list doesn't hold my traditional career goals, it feels very right, like I'm finally listening to my whole self, all of me, instead of just paying attention to one small section.
As always, I love hearing from you and how the year is treating you!