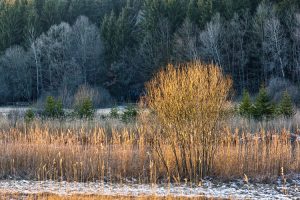 December. My baby's four month anniversary. Christmas rush. Maternal exhaustion.
Guilt has no place here. It's really the last thing I need. Outside my home, the frost sheaths the brave blades of grass that raise their heads. Inside my home, Christmas lights offer no warmth as I weep and share two huge, aching desires in my heart: to be a mother to my beautiful son and to still keep writing. It feels as though these two dreams are destined to tear at each other, savaging my insides so that I sway from the tumult.
I continue to face depression, compromise, apathy, determination, failure, and a deep hunger to be all I can be, to not let my gifts and talents be thrown under the grinding, unstoppable machine of Motherhood.
"It's okay to want to raise your son right now. It's okay to want to use the gifts God has given you," my friend insists, eyes intent, face filled with love and truth.
I cry.
I'm overwhelmed by the passion to be so much more than I am currently being, sometimes I feel I'm spilling in two while the essence of Elise drains out the cracks and into the ground to leave a colorless, humanoid figure behind.
This I know –
Jesus loves me and nothing will change that.
I will never ever be alone in this world.
God will meet my needs always, because he's promised this.
My husband loves me faithfully, sacrificially, and tenderly.
My son is gorgeous, joyful, and the manifestation of a hundred delights to me every single day.
I was born to write. Words are part of my soul.
God did not negate the story-telling part of my soul when my son was born. Not even close.
There is much more to the woman I will become than I can see right now. I'm still growing. I'm still being born.
So this new step is spiritual. And existential. And maternal. And creative. And psychological.
This new phase, as I emerge from my cave may be the hardest thing I've ever done.
"If there's a way to figure out how to juggle all this stuff, I know you're capable," another friend said to me as he prayed for me. I knew he was right.
I'm tentatively, timidly standing on this frozen ground, growing in courage to find and build the new structure for my life. God help me. God have mercy on me.
I step into the open field of ice and light, and spread my arms wide.