My friends,
I am *so excited* to share this audiobook project with you!!
Today is the release day for the audiobook of "Untrained Luck," which has been beautifully produced by The Storyteller Series podcast.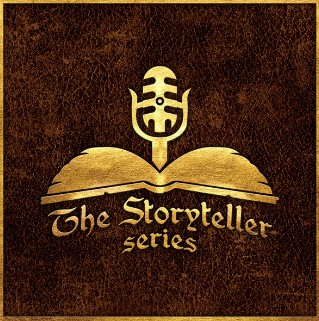 There's something particularly special about hearing your words read out loud. They take on a life of their own in a way that transcends the limits of the written word. I remember when I wrote some very emotional and passionate monologues for my I Lack Nothing project (you can read about my writing and directing experience here), and how stunned I was to hear the words in the mouths of another person. It was humbling, like the sum was more than just the two parts of 1) script and 2) spoken word.
Well, it's happened again! The team at The Storyteller Series is kind, professional, and dedicated to quality. The series editor, Mike Wyant Jr, is in the process of launching a cool new SF series, by the way. Check out the first book in his series: Last Bid for a Dying Earth if you're looking for an exciting futuristic read!
On the subject of "Untrained Luck," this story holds a special place in my heart because it was my winning story in Writers of the Future. It's the first story in Writers of the Future Vol. 35.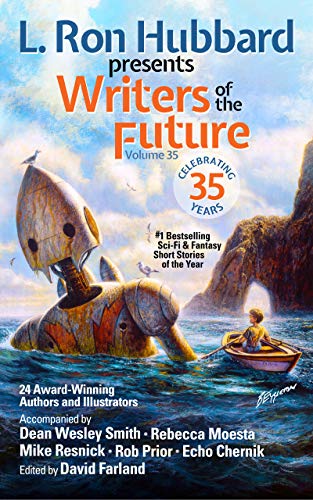 This story's acceptance into the anthology, plus my experiences in Los Angeles in April 2019, and the friendships and connections I've made since then have all helped steer my career onto a course for which I feel very honored and grateful. In many ways, this is a story that lit a spark.
"Untrained Luck" is also the first story of mine that addresses some of the deep emotions, sacrifices, and choices we face as parents and/or caregivers. It delves into a world of politics and family, of magic and superstition, of danger and refuge.
Without further ado, I bring you the Storyteller Series cast for "Untrained Luck"! Plug in your earbuds and get ready for an adventure in a science-fictiony blend of the Middle East crossed with the American Wild West!
Love,
Elise
Click here to be taken to the "Untrained Luck" episode on The Storyteller Series' Spotify channel.