What makes a story have a human heart?
Can you think of the moments when you've read a story and could relate exactly to the person telling the story? Did you feel less alone and more understood because of it?
I am incredibly honored to introduce you today to Brian McDonald, a man who continues to teach the world (and me!) priceless keys and truths to writing stories that resonate.
His new book, Ink Spots will be released at the end of this month. I can honestly call myself a raving fan of his work. I don't normally rave, so take this to heart.
There's a giveaway at the end of this post for an eBook version of Ink Spots, so be sure to enter!
Please join me in welcoming Brian!
*********************************************************************************************************************************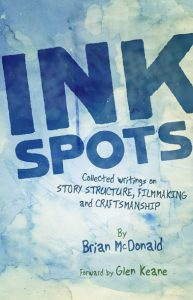 HOW TO SURVIVE
by Brian McDonald
"I want to write, but I don't know what to write about."
If only I had a dollar for every time I've heard that. I think what people mean by "don't know what to write" is they don't know how to construct a plot. These writers are trying to think of a great premise or original idea. Or they are looking for some great twist that will blow people's socks off. Or perhaps they have a fascinating character who needs a story to inhabit.
Writers who don't know what to write are thinking of writing as an end rather than a means to an end. "Writing" is the word we have given to both the physical act of writing and the process of constructing stories. This confuses us.
If we think of ourselves as storytellers, we start off on the right foot from the beginning of the process—because we all have stories to tell. And the more we plumb the depths of our emotional lives—the more we look inside for stories instead of outside—the deeper and more resonant our stories will be.
The secret to knowing what to write is knowing what you want to say. But how does one know what to say?
At their core, stories are about some kind of survival. I have written about this in detail in my book The Golden Theme, so I won't spend too much time on it here, but at the heart of any story worth telling is some lesson about how to survive. There are all types of survival: physical, emotional, spiritual, and cultural survival, just to name a few.
Here's the thing—if you are reading this, I can assume with some degree of certainty that you are alive—so far, you have survived. No matter your age or background, there is something that you have lived through and learned from. It could be that you had a bad marriage, or traumatic childhood, or made mistakes in your youth. I am sure that there are things coming to mind right now.
If you dig deep into this emotional well and pour all you find there onto the page you will touch people. This is not easy because it requires of the storyteller to be honest and face dragons she'd rather not face. It takes courage because we are afraid to let people see us this way—to bare ourselves. Because, like Adam and Eve, we are ashamed of our nakedness.
But here's the secret—the more of ourselves we reveal, the less we are seen. The audience will only see themselves and wonder how you knew so much about them. And they will be moved, and feel the impact of your story deeply. You will help others come through their dark times because they will know that they are not alone. Few things are more powerful than that.
So, yes, you have stories to tell: about how you came to be the person you are and how you have survived. Then the question is not, What do I write about?, but rather, What am I willing to write about?
__________________________________________________________________________________________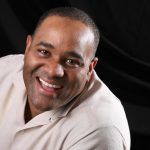 Brian McDonald is an award-winning writer/director/producer who has worked in film, television and comic books for more than 25 years. He has worked as a story consultant for both Pixar and Disney Feature Animation Studios.
McDonald is also a teacher of story construction for various institutions and the author of several books: Invisible Ink, The Golden Theme and Freeman.  His books are considered required reading for Pixar story interns.
McDonald has worked on the Red Badge project for the US Army – a program designed to help returning vets suffering from PTSD learn to write stories in order to help them in their healing.
______________________________________________________________________________________________
GIVEAWAY
About the book:
Ink Spots is a collection of brief but powerful essays on writing, story structure and filmmaking. With inspiring wit and wisdom Brian will not only teach you how to be a better writer, but a more observant person and a better student in any field. You'll find yourself uncontrollably thinking deep thoughts about writing, film or anything else you are passionate about in life.
Adding to the excitement, the legendary Glen Keane has written the forward for the book. The essay format makes for a quick inspirational read before work or on a lunch/coffee break. These little gems are perfect "thoughts for the day" for creative professionals.