You'll find yourself among "our kind of people," my friend told me as he described what it would be like to attend World Fantasy Con. Just the presence of "world" in the title was enough to intimidate me.
I've been to a handful of conferences before, and I usually feel small and overwhelmed by both the crowds and the amount of information being poured across my brain receptors.
But I wanted to see Tim Powers, who I'd met through the Writers of the Future writing workshop in April of this year, and he promised to introduce me to some editors.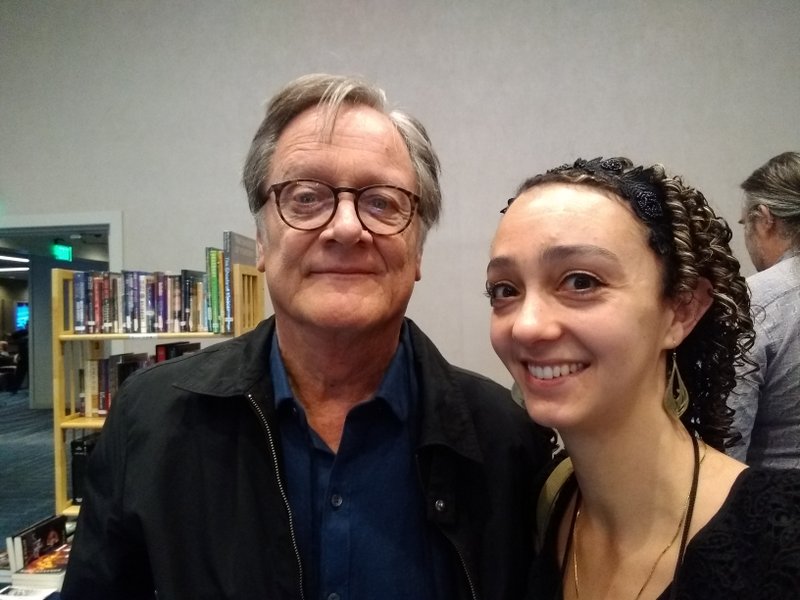 All I was supposed to do at these introductions was stand there and look embarrassed as he said kind, flattering things about the novel I'd shown him. (Yes, this the novel about Mag and Lio from my short story "Untrained Luck"!). So I booked a flight and bought my WFC membership and wrote like crazy so that I could say I'd finished the draft of the novel manuscript. And then, when Halloween arrived and I was on my flight to Los Angeles!
Let me just say—the accelerated writing process for this novel left me with far less confidence than usual in my finished piece. I've been in the habit of writing much more slowly, with less planning and less deadlines, and then showing off bits and pieces to people after polishing them over several times until I'm sure they're beautiful. Which, as I hear, is a luxury that professional writers cannot keep. Yes, we want to create good work, and no that doesn't mean sending out sloppy stuff, but there is a dangerous trap in endlessly fixing stuff and making it look "better."
In fact, during my time in the Writers of the Future writing workshop, I heard the cautioning observation that those extra hours of polishing near the end rarely make the story much better. Yikes.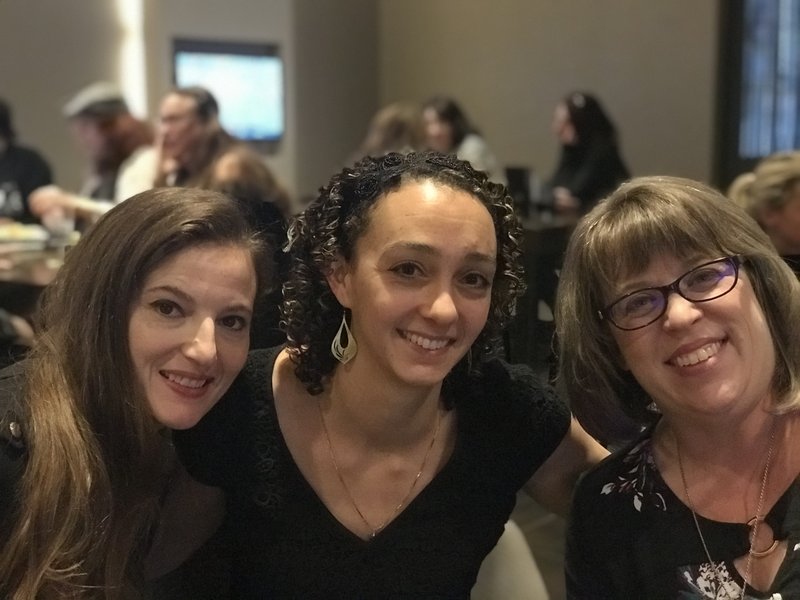 So I wrote this manuscript, sent about three-quarters of it to Tim and to my brother (even my mom and my husband have yet to read it), and was fairly surprised to hear my readers give incredibly encouraging feedback. Stuff they didn't have to say. In short, if you all want to find out whether this novel that I'm presently writing is any good, don't ask me to give you my opinion of it. Ha! Ask my readers. My quality barometer is presently confused and exhausted and very grateful for perspectives that have more distance from it than I possess.
When I arrived at World Fantasy Con, I found it was better than I expected! It was like a big social gathering of people as excited about writing as I was, who had dedicated large parts of their life to it. I met the podcast editor who worked with me on my short story "Inheritance," Tim introduced me to two editors with large publishing houses who took his recommendation of my novel seriously and agreed to look at my manuscript, I met a woman writing a retelling of Beauty and the Beast—my favorite fairy tale—and now we are friends!
I met a man who sold his house in Seattle and moved to a more affordable neighborhood in Washington in order to be able to write full-time, I listened to fascinating panels on how to write good combat scenes and what is important in writing fantasy stories that are non-Euro-centric. I watched a magician do magic card tricks (I'm telling you, there were some serious shenanigans going on that just made me keep wondering if telepathy were involved!)
I met a pastor from Winnipeg and we got to talk about C. S. Lewis and writing stories of hope and healing. We had the chance to pray together, which was a wonderful encouragement to me. I met up with John and Emily Goodwin from Galaxy Press, publishers of Writers of the Future Vol 35 and we did another podcast interview talking about where I am now, how asking for help has been a large part of my creative and writing life, and how my family affects me as a writer.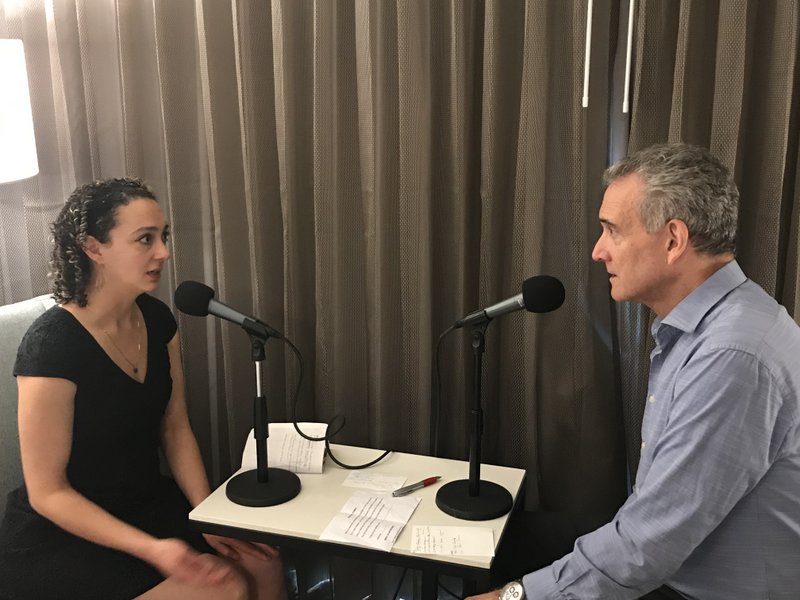 It was a busy weekend, full of new social connections and the beginnings of friendships that I hope will continue to blossom and deepen as time goes on. I feel honored and grateful to have attended, and I can honestly say that this conference exceeded my expectations.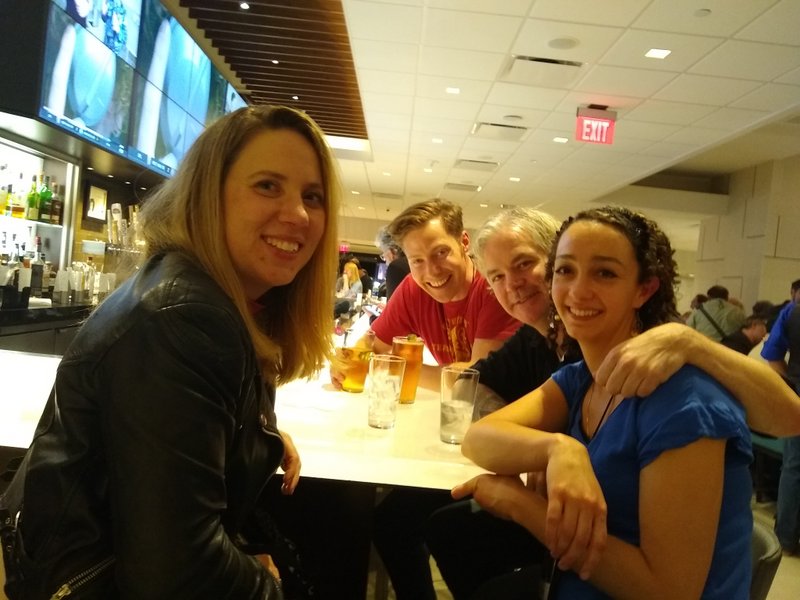 A big thank you to the grandparents who helped watch my kiddos during the week and to my husband who flew down solo on the airplane with the two munchkins so meet me at the end of the conference!
We did our first family trip to Disneyland as a sweet aftermath and I am happy to report that the carousel met with my daughter's approval and I'm astonished that my six-year-old son has an appetite for all the fast roller coasters. Wasn't prepared for that!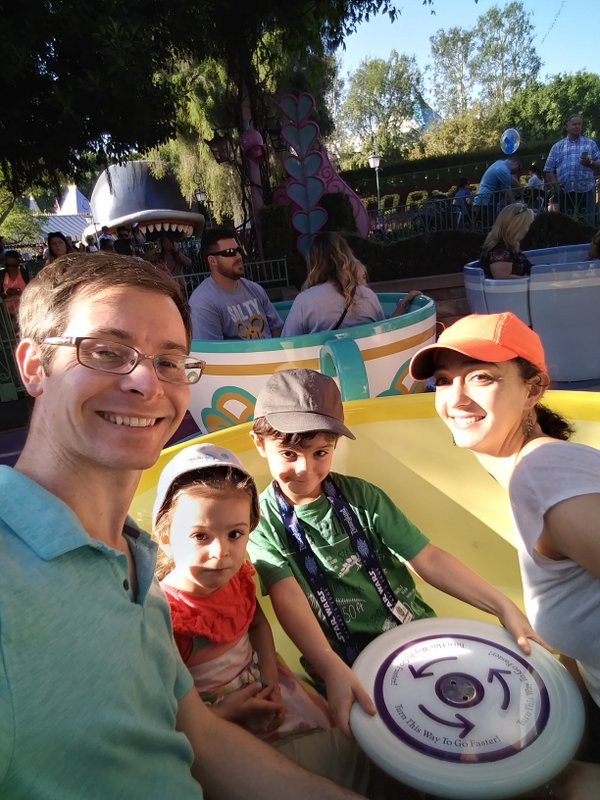 From here, I'm looking forward to getting the novel manuscript ready to send to those editors who have given me their permission, and then revisions and attention back on some short stories that have been waiting on the sidelines.
If you have any questions about specifics regarding the conference, such as what to expect or how to navigate one of these, I'm happy to answer based on my experience!