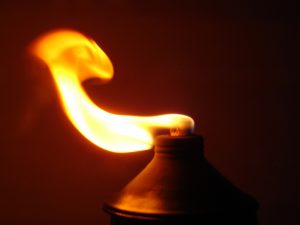 The Phoenix is the stuff of dreams. Crimson and gold feathers that glint in the night, a five hundred year life span that ends with fiery immolation, a death that ushers forth new life…
This is how I'd track down a Phoenix of my own.
First, an airplane ticket to Egypt! Phoenix tales proliferate here and historic (See Ovid and Herodotus) accounts claim this country receives migratory visits from the bird.
I'd bring:
Bottles of scented resins like myrrh, sandalwood (this is what a Phoenix likes to eat); maps; an Egyptian Arabic phrasebook; an Intro to Hieroglyphics guide (who knows how many of the clues will be written in pictures?)
Once in the land of the Nile, I'd find a child guide. I've read enough fairy tales to know that it's the little eyes that see magical things first.
Equipped with water and desert clothing, we'd venture into the desert palm forests, where the Phoenix is said to build its nest. We'd search by night to make the glowing fire-feathers easier to see.
When I find my Phoenix, I won't force it to return in captivity. I'll plead only for a feather, evidence of how far I've journeyed and how I refused to surrender hope of discovery.
Whether I'm seeking a bird of flames or another impossible dream, making a plan brings that hope closer. I'll have to learn a new language, walk through frightening foreign places, ask help from strangers, risk dehydration and despair, and finally stand exhausted and doubting myself and then I'll know I can choose either to give up or to keep believing that the firebird is somewhere in front of me.
I want that feather.