If you have known me for a few years, you'll have heard me talk about how staying home with my kids and finding creative ways to continue writing and finishing my stories has been an immense challenge. But the kids haven't been mere obstacles to my professional goals. They've changed me as a person–and for the better in many ways! Through changes to my heart and my thoughts, my stories have shifted, too.
I wrote an article for the Writers of the Future blog on the subject of being a mother and a writer, and I wanted to share it with you here!
In that article is also a link to my second podcast interview on the Writers of the Future podcast. I have to say, I was feeling pretty optimistically happy during this second interview and you'll hear me laugh several times (I think I sounded extremely serious on my first WOTF podcast interview, comparatively). Here is the link to my newest podcast interview. I also talk about figuring out space for my writing in the early years of motherhood (which may be helpful to other mama writers out there!).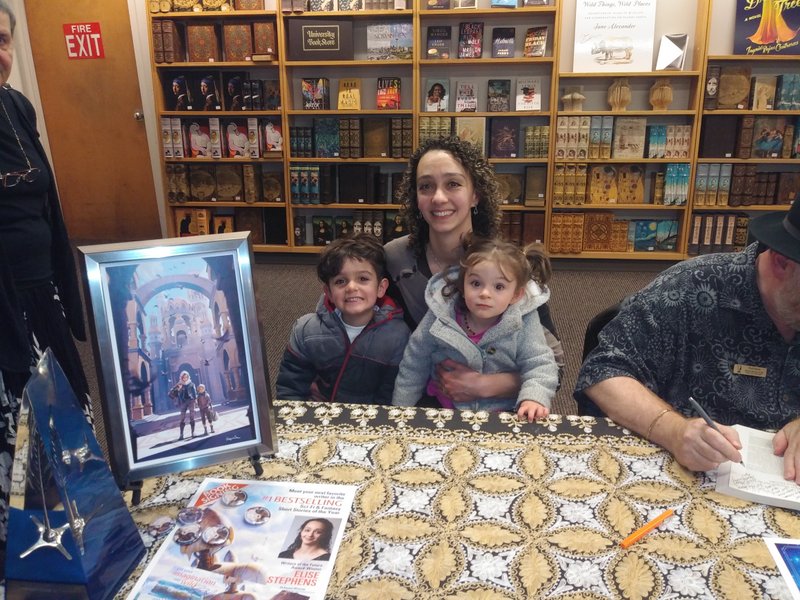 Hope you enjoy these! Oh! And in case you missed it, it's awards eligibility season and I'm sharing the stories I wrote this year that are eligible to be nominated.
Being a parent with creative ambitions is tough stuff. If you're struggling with a particular question or endeavor as you create your art in the same life-season that you are also wrangling your kids, I'd love to hear about it! I haven't surmounted everything, but I'd like to think I've overcome a few things in the past six years since my entry into the craziness of parenthood and I'm willing to share my notes!