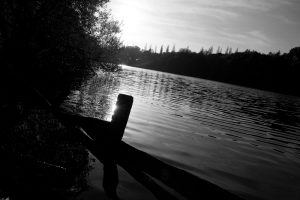 "Comparison is the thief of joy." -Theodore Roosevelt

Can you imagine having a child you love, and constantly comparing that little, fragile soul to the frightening, and competitive world around her?
I'm not a mother, but seriously, that sounds heartlessly cruel.
And yet, this is what comparison does to my heart (the child) every time I rank myself against someone else.
I have friends who are parents, bestselling authors, and accomplished performing artists. At the moment, I'm none of these, though I dabble or work or aspire to all.
A few months ago, my heart was highly accustomed to lining up my life with someone else's in a mirror, then seeing only where I didn't measure up.
In the mirror I see: I don't revise my work as fast as I wish I could. I don't have a magnificent social media presence, I don't I don't I don't…
OK fine, I still do this. And sometimes it's about the shallow stuff like fashion.
This like leading that little child onto a stage filled with her peers, and people with years more life experience, and even brilliant genius children who are both younger and smarter than her, then uttering these poisoned words: "Why can't you be more like them?"
At times, comparison inflates our pride, and it doesn't seem quite as devastating then…yet, do we really need more humans walking around thinking they're superior to everyone else?
It cuts both ways.
I want to challenge all of us to see comparison for the awful, useless game that it is.
Kneel down and look that child in the eye.  Tell her she's beautiful, creative, and fearfully and wonderfully made for her own unique purpose here on Earth. Encourage her strengths, celebrate her work, and rejoice in her growth, no matter how that path through the garden may meander.
Where does the comparison game still trip you up? Have you found ways to overcome it?