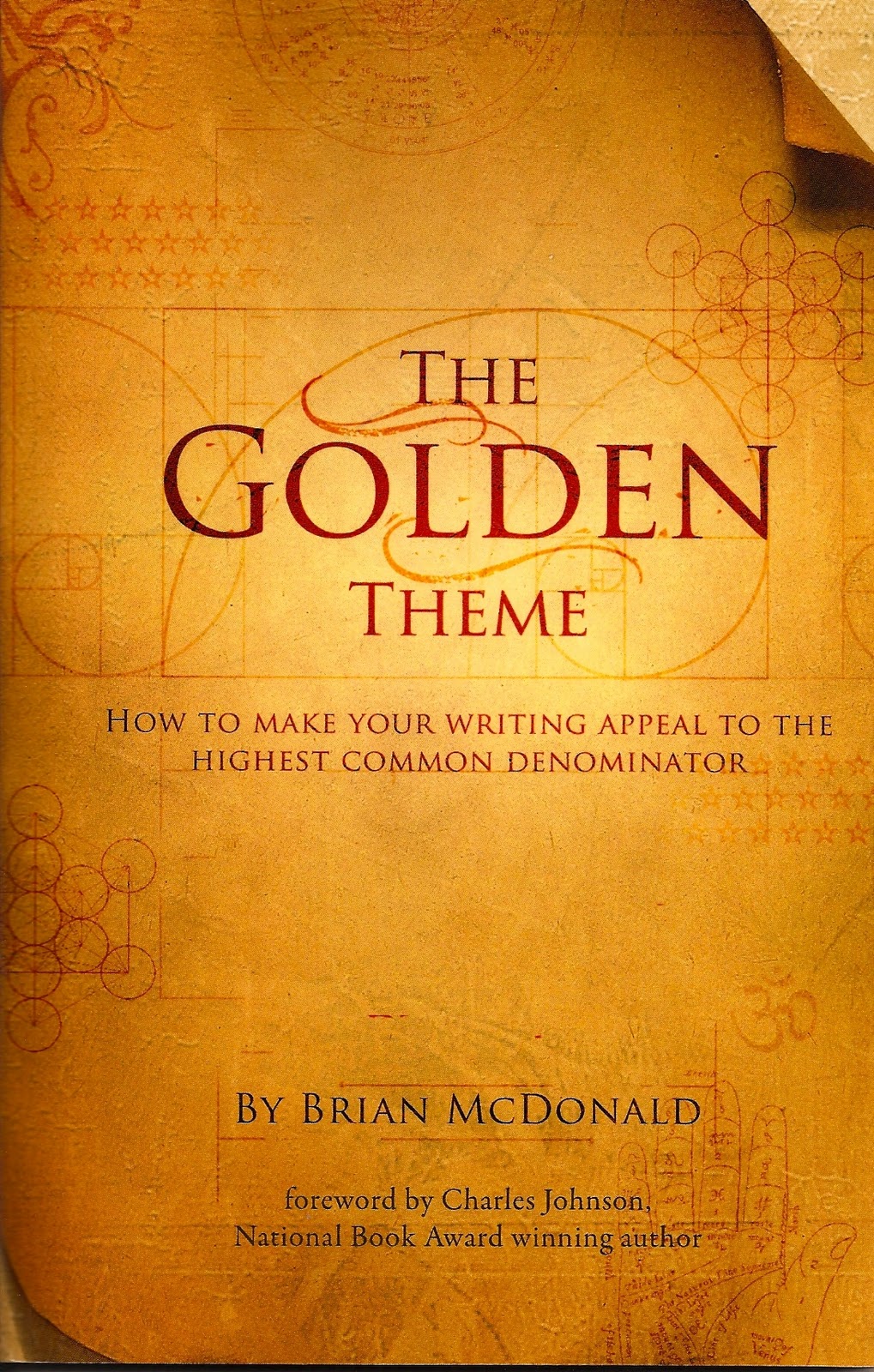 It's more than just an creating entertaining story, it's building a story that resonates.  If this new book by Brian McDonald is anything like his Invisible Ink, you will blown away by the structure he reveals for how to write a story with maximum impact.
The best stories are not those that simply dazzle us with a car chase or wow us with clever dialog.  There is nothing wrong with either of these elements, but they shouldn't be the main selling point of the story.
According to Invisible Ink, the story should follow a seven-step process and be supported by its key message or armature.
There is something to be said about striving towards a story with nothing extraneous to its message.
I am expecting great things from Brian McDonald's new book.  You can pre-order The Golden Theme on Amazon.com now.  The image is not yet displayed on the Amazon.com page, but I've included it in this post.
To get a sense for Brian McDonald's perspective on writing, visit his blog here.
I also highly encourage everyone to check out Invisible Ink.