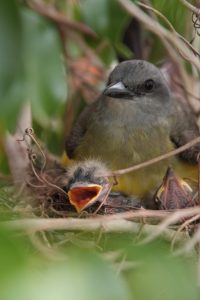 I learned today that the author under whom I studied last summer did not offer the same high-intensity workshop this year. A squeeze tightened in my chest as the thought ran through me: Did I attend the last session he will offer? I don't know the answer to this question, but it started me down a path of gratitude.
I've sometimes wondered in the time since attending the writing boot camp if it might have been easier if I'd waited for the workshop to be offered closer to my hometown, or if I'd given my son some more time to grow up, instead of dragging an eight-month-old along with my dear friend who came with me to care for him.
That workshop was seriously one of the hardest things I'd ever done. Now, as I ponder the possibility that it has become a final chance to study under a man I greatly admire, I feel sadness, and also a personal relief. It was effort well-spent, a worthwhile exhaustion, especially if it was indeed my last chance.
I know, in a solid, confirmed, way that I don't need to regret the struggle I endured to make that journey possible.
I now stand on another threshold as I face-off with the very real choice between continuing my writing in the routine I've created, or dialing it back and having more time and attention to give to my family. My stubborn pride cries, "I will not surrender my talent and my calling in order to just stay at home with my kids!"
And yet, I'm seeing how very hard it is to write and edit and submit and publish and make appearances while my little guy is so small, and in so much need of my attention, affection, and nurturing.
I realize this balance need not be all-or-nothing, but I also know my current arrangement is also is due for an update. I don't believe I'll never stop writing, but I might very well take a break from writing massive novels. I don't believe I'll ever cease in my aspirations and literary goals, but I will need to rest from the break-neck speed that I use to pursue them.
I want to live with no regrets about the time I'm able to spend with my son and any younglings who might come after him.
This isn't a goodbye (far from it!). This blog continues, as does my writing. I should have a new *published* book ready to show you early this fall. 🙂 However, the only thing that's constant in life is change, and I see another one around the bend.
A writer and mother friend of mine recently wrote this to me:
Nothing will matter more to you than being a mom during these first few years. The writing will be there. Enjoy your little monkey.
I intend to live my life with as few regrets as possible, and that means taking good care of all my responsibilities and relationships, not just making sure to nurture my writing career at all costs.
No regrets.
It's a tall order, but I'm trying!