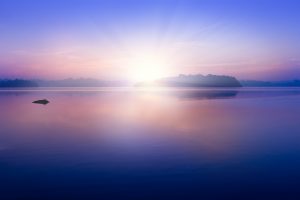 Dear Little One,
I write this letter early in the morning light. It's the day when I'll find out a huge part of you. In the moments before I learn whether you're a little boy or a little girl, I cradle my tummy and feel the warmth there.
You've been keeping me up at night. Perhaps you get restless when I am restless. Can you feel my excitement for you?
Your daddy and I have been talking and talking about the arrival of our newest house guest. I can't wait to hold you in my arms and sing to you. I want to read you the books that your grandpa, my daddy, read to me.
I'm a little afraid of you, too. You're going to take over my life, but I'll get to hold your tiny hand in mine soon, I'll be a mother and friend to a little human who grew inside me—and that's pure  magic.
No one else will have that bond with you. I'll get tired and cranky at times, but you'll still love me and I'll still love my bundle of love and tears…you.
I predict you'll be an expressive little person who understands the importance of emotions, regardless of your sex. You'll be showered with affection from your parents, I guarantee that.
Your daddy beside me in the car says, "I can't wait to see you. I can't wait to meet you." Sometimes he kisses my tummy and talks to you. I feel you flutter and kick often. You're moving more than ever.
Now I'm in the doctor's office waiting for my ultrasound, sipping tea. It's almost time!
Love,
Mommy