Hope everyone had a fabulous Halloween! I have absolutely loved getting to see your doodled costumes for this contest. Thank you to everyone who sent me theirs!
WINNER-
Renee Schuls-Jacobson-for her portrait of someone flying in the MOONLIGHT wearing ORANGE patterned attire. (Can you say "Play to the judge?)
She will receive an autographed copy of Moonlight and Oranges, as well as a bonus scene that's never made it into the book.
RUNNER'S UP:
Stephanie Fuller-for her wonderful Weeping Angels from Dr. Who (because she knows those scare me!)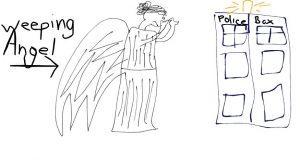 Quill Shiv-for her Beer Fairy, because some 21+ folks want something apart from fairy dust and candy. (This made me laugh!)
Hannah Jasmine Tucker-for her awesome push-me-pull-you. (This looks like fun!)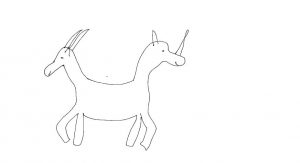 Each will receive an e-copy of Moonlight and Oranges, plus the bonus scene.
Thanks again to all for entering!
-Elise