I'm am pleased to share with you a guest post from my friend and fellow writer, Gale Martin.  Gale and I met through our publisher, Booktrope, and in the short time we've known each other, she's already been a source of warmth and encouragement to me. 
Gale has a generous heart and an inspiring story to share about how she forged her path on the writing journey.  Her book, Don Juan in Hankey, PA was recently released–and, seriously, can you actually read the title and not get curious to know what it's about?
Please join me in welcoming Gale!
************************************************************************************************
A LIFE THAT MATTERS by Gale Martin
An avid reader for decades, I began writing creatively in my forties. I'd been an English major in college and an English teacher several times in my adult life, so reading and responding to literature was the mainstay of my livelihood for years.
However, I'd only ever written and published one humorous essay as an adult. Not the trajectory you'd expect for one who secretly tried her hand at fiction writing as a kid.
When I was in grade school, I read dozens of Nancy Drew books and was inspired to write my own mystery on our new electric typewriter one summer vacation. I was supposed to be practicing my touch-typing, but I started my first novel instead. It was only a few pages long. Plus, I was a terrible typist, and patches of White-Out littered the page. But I do remember that my viewpoint character "nimbly put her fingers between two cracks in the floor board" and found a secret hidey-hole containing a cigar box filled with jewels. (The Mystery of the Jewel-Laden Cigar Box?)
I never finished writing that book. Instead, I tried to adapt classics like David Copperfield into plays and rehearsed them at recess with my friends. Once I got to high school, I began acting in plays and forgot all about writing stories. 
I didn't resume writing fiction until 2005. As a junior high English teacher, I spent countless hours and wasted gobs of life energy convincing young teenagers to try their hand at fiction. That's when I decided to give it a go myself.
Writing and readiness
Had I not read a lot as a kid, I doubt I would have been inspired to write a word. I didn't grow up around published authors or family friends trying to get published. My family didn't evidence much interest in discussing things or entering into the world of ideas, either.  Listening (to my dad) and obedience were much more important.
A few nights ago, an author in my writing group launched his first book and his son was in attendance to hear the accolades heaped on him. It made me wonder how my life might've been different had I started writing earlier or been encouraged to become a writer if only by example. I might have become a ready writer ten or twenty years sooner.
An unanticipated exemplar
In 2004, while teaching junior high school, I heard about the niece of an old high school beau publishing a bestseller, a book so popular that it's now a major motion picture.  Naively I told myself, if the flesh-and-blood relative of someone I used to date can write a book, so can I.  That's the sole reason I began my first novel. Perhaps it was mid-life stirrings, but I banged out a book in three months. I had to put my feelings on paper or else I might crack up. Of course, a novel that is so close to your own life experience rarely succeeds in the hands of an inexperienced writer. Heaven knows mine didn't. But it did get me started on a life-changing journey from Gale The Reader to Gale The Writer.
Oh, how the writing poured out of me
Thus began seven arduous years of writing creatively. The novella was followed by story after story and more books.  Writing became my obsession. I entered the first short story I ever wrote into a contest (what hubris!) and dozens more, some of which I eventually won. I began blogging and turned several blog posts into essays, one of which was published.  A little success led to more confidence which paved the way for more literary success.
Eureka!
In 2011, after writing non-stop for six years, penning dozens of stories, finishing three novels, and starting five others, Booktrope published my first novel, DON JUAN IN HANKEY, PA, loosely based on one of the first operas I saw. 
Along the way, writing became critical as my primary means of expression because it was one part of the world that I could control.
Had I been running a company or a school (rather than just teaching in one), had I been able to contribute as a decision-maker in some of the settings where I've worked in middle-management, maybe I wouldn't have needed writing as an outlet. But the fact remains that as women age, most of us lose rather than gain power, especially in the workplace, and at home, too.  Maybe this doesn't happen to all women, but I subordinated my own interests to my husband's (first) and then to my daughter's.  I don't regret this as much as it sounds. It's what happened, but thankfully it didn't continue after my husband and I became empty nesters.
After years of having few outlets to nurture my inner diva, and believe me, I am definitely a diva (#4 on the Enneagram, if you know the personality tool), self-expression became critical to my self-worth.
As I obtained more third-party validation of my writing, my self-esteem returned to pre-marriage and pre-mother levels. Now, I feel pretty good about myself, most days.
Let me sum up
If I couldn't write creatively, I'd have robbed myself of one of my few remaining opportunities for essential happiness and fulfillment. I'm done with all the triage mothering. I won't be doing triathlons. Neither will I be running for office. All my at-work writing is subject to my boss's scrutiny.
However, my characters get to say things, do things, and inhabit worlds I can't because of constraints related to my life circumstances such as age, employment, marriage, and money, to name a few.  So you see, writing is the best way I know of to convince myself that my life matters.
And I'm never going back to not writing. Because in this crazy world, everyone needs to feel like she matters more days than not.
_______________________________________________________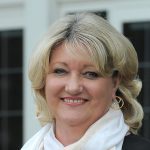 Gale Martin has been writing creatively since 2005. Accolades include first-place in short fiction from the 2009 Writers-Editors International and Scratch writing competitions. She also received her first Pushcart Prize nomination in 2009 for a short story published in Greensilk Journal. Her work has appeared online and in print in various publications such as The Christian Science Monitor, Sirens Magazine, Duck & Herring Company's Pocket Field Guide, and The Giggle Water Review and in several anthologies.
In 2011, she published her first novel, DON JUAN IN HANKEY, PA, a humorous homage to Don Giovanni, Mozart's famous tragicomic opera about the last two days of Don Juan's life. She hosts an opera blog, "Operatoonity," and is an accredited opera reviewer for Bachtrack, an online site featuring classical performance worldwide. She has a master of arts in creative writing from Wilkes University. She lives in Lancaster County, Pennsylvania, which serves as a rich source of inspiration for her writing. She hosts a writing blog called "Scrivengale" on her author website: http://galemartin.me. You can follow her on Twitter at Gale_Martin and on Facebook as GaleMartinAuthor.