My friends,
The long-anticipated moment is here!
Forecast is now available to order on Amazon and Barnes & Noble in both print and ebook format!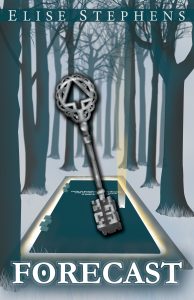 I will be shouting this exciting news from the rooftops, and if you want to help me shout it, too I don't mind! Feel free to tell your friends, post the news on Facebook or Twitter or wherever you already are talking to people.
And if you want to really help me, the biggest thing you can do is post a review of the book on Amazon.com. You don't have to write anything fancy or wordy. The quantity of reviews that I get is what makes the biggest impact, and it helps me significantly as an author.
Click here to purchase Forecast at Amazon.com
Click here to purchase Forecast at Barnes and Noble
About Forecast:
Calvin isn't a teenager, not really; instead, he's spent his life trying to protect his mother and sister from his alcoholic father. Calvin keeps a knife close and sleeps with one eye open, even years after his father has left the family. A summer vacation spent at their late grandfather's estate promises him and his sister the chance to leave their problems behind.
Instead of blissful freedom, they find the old house harbors secrets at every turn, like a mysterious stone door in the forest with rumored powers to give its entrants the gift of future-seeing. When Calvin faces the return of his seemingly-reformed father, he throws himself through the door to receive the gift of foresight. But the door offers more doubt than certainty, and the future he sees is riddled with disturbing confusion. With a revenge-obsessed lawyer hunting him down and a secret society out to control him, Calvin must figure out how to stop what he's started before he loses what he holds most dear.
As he battles the legacies of his past and the shadows of his future, Calvin must accept help from unlikely sources, give trust he never thought possible, and learn that the greatest challenges lie not in the things to come, but in the present moment.
Thank you for celebrating this exciting time with me! I'm so thrilled to finally share this with you!
Love,
Elise