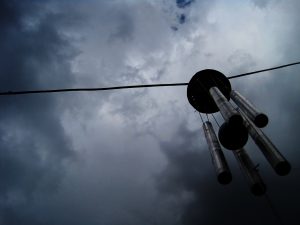 Examination of Symptoms:
"When I touch the skin under my eye, I can feel the muscles twitch," I tell my friend at our weekly coffee shop date.  I wrap my hand around my salted caramel latte as if it can hug me back. I need hugs like oxygen today.
Earlier that morning I tell my husband, "This is a nervous twitch, not a caffeine twitch."
The night before, my husband sits curled on the carpet with me at the foot of our stairs as I douse him with a fountain of salty-sour worries filled with wriggling, pinching doubts.
We hadn't even made it as far as the couch before I had to unleash my honest answer to his "How are you"?
Diagnosis: I'm freaking out.
The word halfhearted doesn't grace my internal dictionary. It's all or nothing with me. Especially stress.
My heart craves to work hard, feel confident in the quality and creativity of my stories, contribute financially to my household…the high-reaching wish-list goes on forever—because low standards is another term I don't use.
Source of Malady:
I'm bound for a foreign country to learn more about the writing business, to throw my name into the big league, to discuss my work with professionals…and the skin beneath my eye spasms, stuttering, while my stomach promises me that it's entered the final stage before upchuck (I hear that's the medical term, by the way).
First Stage of Treatment:
My friends explain and encourage me that I'm prepared and my mind tells me I've done my homework and I remind myself that life is much too sweet and colorful and precious to pour buckets of it down the drain, soured by doubt and gloom. An anxious life is one I could easily walk, but it's not one I want.
I'm headed to the biggest writers conference of my life, and my body is threatening to wig out in the interim. Stay tuned for the outcome….
P.S. This thought just struck me: Wind chimes only sing in the wind.
TO BE CONTINUED…